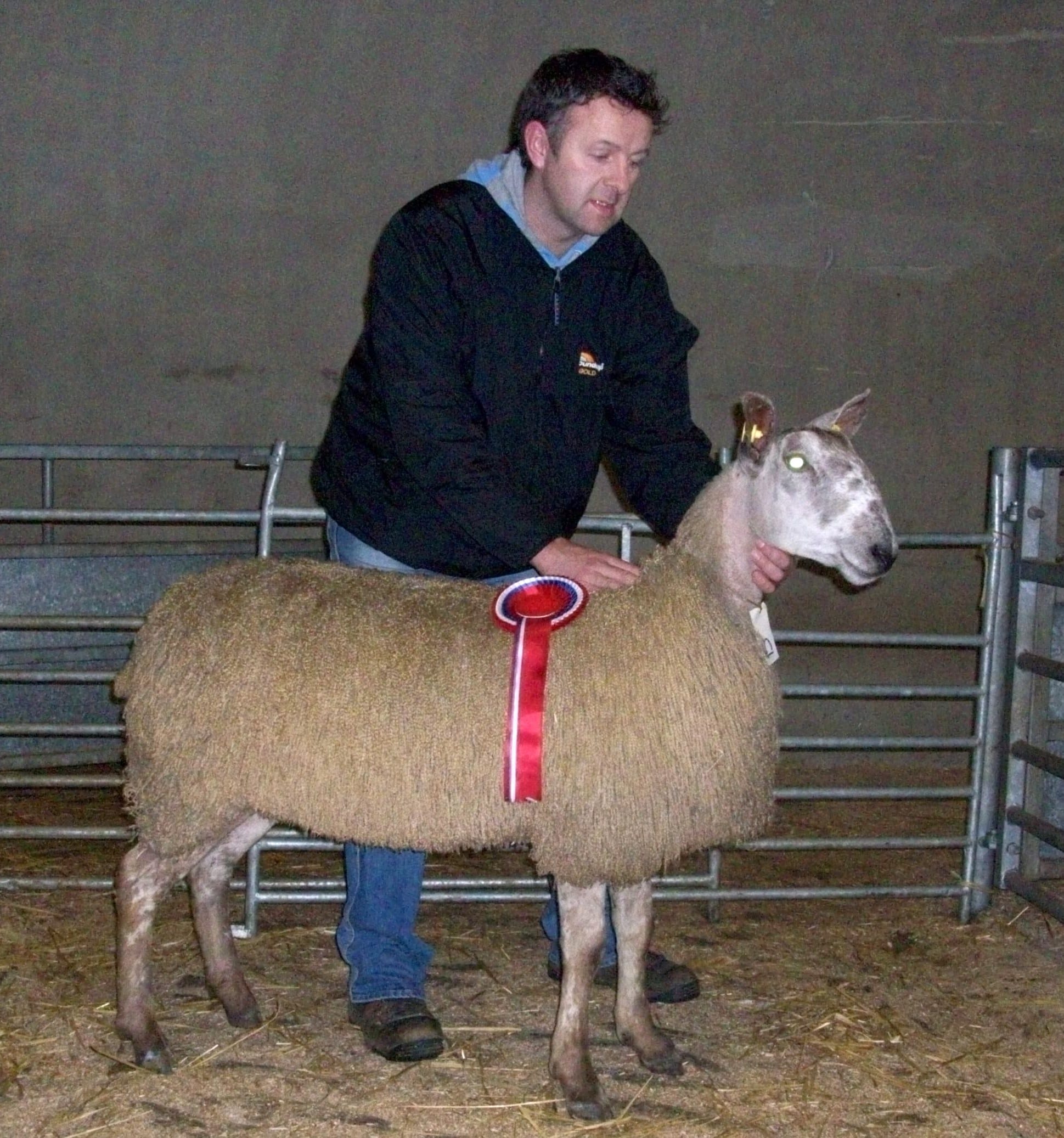 Ballymena Female Sale
10th January 2011
Ballymena
Mr S O'Kane
After winning the Bluefaced Leicester Progeny at Antrim Show and the Club Flock Competitions for the second year Alastair Christie and his Fields flock secured Champion and Reserve at the recent sale held in Ballymena Market.  The top honours awarded by the judge Seamus O'Kane went to a very classy ewe lamb full of crossing blood, she was bred by Ty-Gwyn Z3 which was purchased at 4000 gns in Ballymena in 2009 and out of a privately purchased ewe from the Toddhills Flock.  This triplet ewe lamb also went on to secure the evenings top price of 1200 gns to new breeder Colin Rainey.  Reserve from the same flock was a more traditional big powerful ewe bred off the Broomhills W3 and sold in-lamb to the Clennell sheep which has done very well for Alastair.  This four crop ewe was not new to winning ways by being Champion at Coleraine and Omagh shows as a ewe lamb, she joins Mark Galbraiths Quilly Flock.
Second top price on the night was a two crop ewe by an Orravale Y6 and in-lamb to Glenane Bulmers A2 for 720 gns she was from the home of John Blaney Tievebuaile Farm which was also purchased by Colin Rainey.
Once again it was the crossing variety led the way with only the better lots finding new homes, traditional types and poorer quality lots being harder to clear.
Gallery
Back to Archive