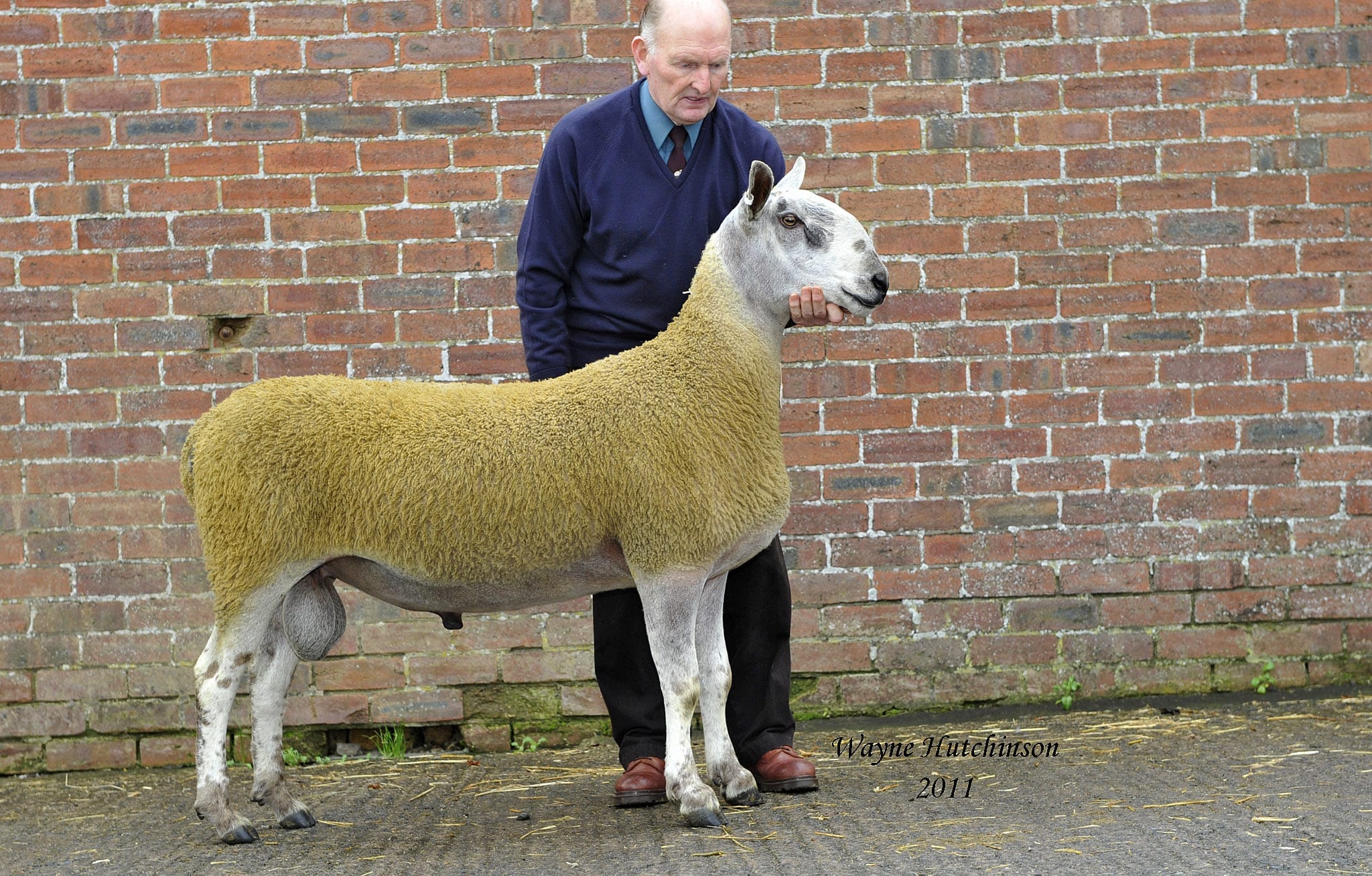 Castle Douglas Ram Sale
23rd September 2011
Castle Douglas
Mr J Mason, Oddacres
Castle Douglas is fast becoming the place to be, as once again, prices soared and averages were up at the annual Bluefaced Leicester sale. A bumper sale of Mule lambs earlier in the season was a sure fire recipe for good, solid prices and Robin Anderson, the head auctioneer at Castle Douglas, pointed out it was certainly quality sheep which were attracting a premium, with buyers shying away from tups which didn't quite cut the mustard.
Topping the days trade and setting a new centre record was the reserve champion, and first prize tup lamb, D5 SP Dalpeddar, by Z31 Old Hemley, a son of Y1 Midlock, and out of a ewe by A1 Glenane Magners. This cracking lamb, whose mother is full sister to his £6000 lamb from a couple of years ago and was the Champion of Champions at Muirkirk Show in 2009, from Stewart Park and Eunice Mills, SP Dalpeddar, saw some frantic bidding from opposite sides of the ring. The price swiftly rose and the hammer finally fell for a new Scottish record sale, doubling last year's record, for £18,000. It was Jim Cunningham, Parkgatestone whose nerve held out, landing his number one pick of the crop, knocking out a determined consortium from Northern Ireland. The SP Dalpeddar Mule lambs had taken the champion ticket at Dumfries and sold to a record price of £192, which ensured a good trade for the pen of tup lambs, and the Cunninghams must of certainly been impressed as they landed D6 Dalpeddar too, this time by A1 Glenane Magners and out of a ewe by Z31 Old Hemley for the days second top price of £4500.
Alex Brown, Macqueston, enjoyed a bumper year with his Mule lambs too, topping at £165 at the Castle Douglas sale, and it was his pen leader which had sired four of those lambs. The under bidder to C1 Macqueston also tried him as a lamb and was also suitably impressed, pushing him to £3900. He is by B3 Agglethorpe bought out of Hawes two years ago, and out of a ewe by X5 Riddings and oozes class, and has an excellent conformation and tremendous width. He now travels to the Orravale flock of Robert Loughridge in Northern Ireland, where he won't be lonely as his pen mate C3 Macqueston, the same way bred, also ended up at Orravale in a deal for £3400.
The day's champion, as judged by John Mason, Oddacres, went to John Kerr, Craigskean, selling his last batch of shearlings, as he is retiring, and it was his very first championship at the sale, despite making the top price many times due to the excellent reputation of the Craigskean flock. It was a fitting tribute to a great stocksman that his tup should win on such a day, and despite being the very first tup into the ring, this grandson of Midlock Controversy by Z1 Firth, and out of a ewe by W1 Shafthill filled the ring with his presence and sold for £3800 in a two way spilt to J McWhirter and R J McTurk, Barlaes.
As often is the case the Midlock consignment enjoyed plenty of attention and the reputation they have built up over the last few years is phenomenal. Again it was the B4 Tanhouse Farm tup producing the goods, out of a V3 Bull & Cave ewe, selling for £3000 to A Paton. Midlock sold seven tups to level out at £1735, a very tidy average indeed, with another Tanhouse son making £2800.
Matt Drummond, Cassington has enjoyed another successful show season, and his reserve male champion at the Highland show, C9 Cassington "Cocky Lad" was forward, taking third prize in the pre sale show. This shearling full of strength and power was well sought after and took a personal best for the Cassington flock, selling for £2400 to the Shielsknowe flock of Messrs Sinclair.
Averages were up on the year and the trade on the whole was solid but not spectacular, but with a near 100% clearance the sellers were certainly happy with the day's trade, and as long as the Mule remains popular the Bluefaced Leicester tups are going to be in demand.
Averages –
Ram Lambs; 115 forward, 107 sold, average £870
Shearlings; 196 forward, 189 sold Average £694.18
Gallery
Back to Archive