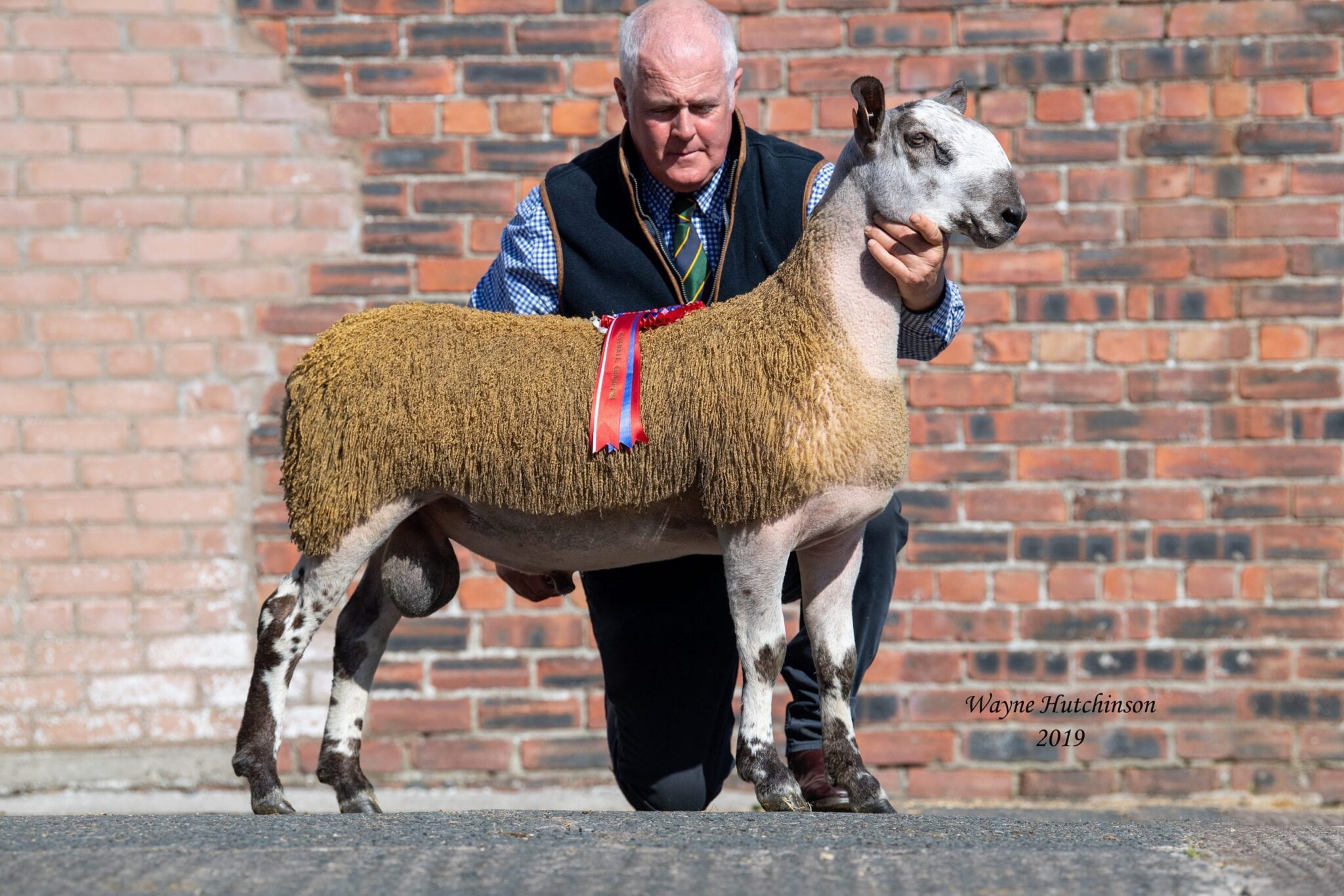 Castle Douglas Ram Sale
20th September 2019
Castle Douglas
Scott McClymont, Auld Tinnis
Kindly Sponsored by Tarff Valley (Agricultural Co-Operative)
Once again Castle Douglas hosted the annual Bluefaced Leicester sale and there was certainly a good crowd around the ring and trade was strong with the bids coming strong without going crazy. The average for the shearlings slipped a bit but the lambs were up, showing the demand is there for strong, correct tups with that bit of better breeding in them.
Topping the day's trade was a smart tup lamb from the Macqueston flock. It took the day's champion ticket, judged by Scott McClymont. It is a son of the K1 Carry House, a son of G34 Midlock out of a Z4 Hundith ewe bought out of Hawes for £12,000 where it had stood Reserve Champion when they bought him, and out of the same ewe, by G19 Highberries, which bred a lamb that sold to Neil Jones last year. Craigengillan Estates was the last bidder for this cracking sheep. The Macqueston flock also took the day's second top price with another tup lamb, this one by the K26 Hewgill, bought out of Carlisle. This bright lamb was bought by Jimmy Mills, Starbog, Northern Ireland for £1700.
Close behind was a stonking shearling from the Finniness flock. This one was by the noted G34 Midlock, a son of Mustang and out of a ewe by E1 Hewgill, so again, full of similar bloodlines to Midlock. He was knocked down at £1650 to Jim Walker, Drumbuie. The Finniness flock also drew a bid of £1350 for their first tup into the ring, this by the Forebrae H6, selling to Burnfoot Farms.
Messrs Kirkpatrick, Barr, enjoyed a decent trade when their 3rd place tup shearling, Barr L1, sold for £1600 to J & W Wilson, Creetown. Again, this was a strong powerful tup with a great presence in the ring, and it was easy to see why he attracted the attention.
With just around a 100 tups forward, over a dozen hit four figures, an encouraging outcome this sale which seemed to be faltering a couple of years back, but seems to be pulling round, mainly to the enthusiasm of the breeders here and also the quality of tups on show, and bloodlines which are performing in the Scotch Mule circles.
Shearling Rams
| Placing | Class | Exhibitor | Flock Name | Lot Number |
| --- | --- | --- | --- | --- |
| 1st | Shearling Rams | Park & Mills | S P Dalpeddar | 58 |
| 2nd | Shearling Rams | Park & Mills | S P Dalpeddar | 57 |
| 3rd | Shearling Rams | A & A Kirkpatrick | Barr | 49 |
| 4th | Shearling Rams | W Lockhart | Culdoach | 28 |
Ram Lambs
| Placing | Class | Exhibitor | Flock Name | Lot Number |
| --- | --- | --- | --- | --- |
| 1st | Ram Lambs | A Brown | Macqueston | 100 |
| 2nd | Ram Lambs | S & T Fallows | Burnton | 108 |
| 3rd | Ram Lambs | J Thomson | J & D Blues | 97 |
| 4th | Ram Lambs | Park & Mills | S P Dalpeddar | 111 |
Bluefaced Champions
| Category | Exhibitor | Type |
| --- | --- | --- |
| Overall Champion | A Brown | Ram Lamb |
| Reserve Overall Champion | Park & Mills | Shearling Ram |
Gallery
Back to Archive