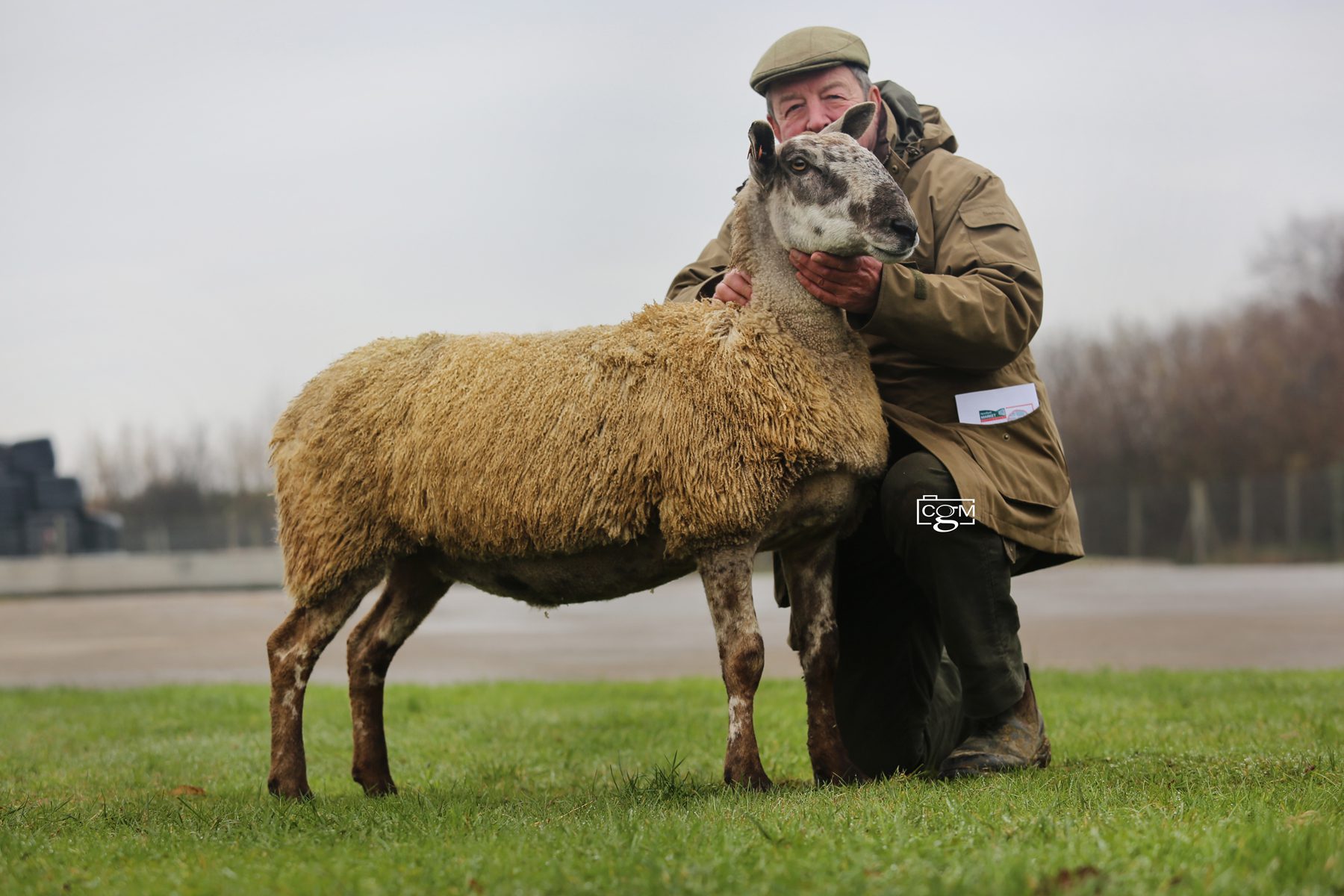 Hereford Sale of Females, 2022
18th January 2022
Hereford
Hereford Sale of Registered Bluefaced Leicester Females
Tuesday 18th January, 2022 – Auctioneers – Hereford Market
A good entry was forward for the inaugural sale of Bluefaced Leicesters with a catalogued entry of 68 Females. A good ring side of buyers were present with both breeders and local farmers buying. With a good clearance throughout the sale.
The sale was topped at 750gns for a smart home bred ewe from Richard Turner, Brindifield 3037/M029 sired by 4244/H007 Blarnavaid and out of a home bred ewe 3037/K038, the ewe was scanned and is carrying twins to 3565/N012 Steel and was cashed for 750gns to Mr C Grisedale, Ceredigion.
Second top price of the day also came from the Brindifield pen this time a 5 year old ewe 3037/K045 sired by 1982/J001 underwood which was Breed Champion at the Devon County Show in 2017, the ewe was scanned and is carrying triplets to 3565/N012 Steel and the hammer fell at 600gns.
The sale began with the dispersal of the Lower House Flock on behalf of the late Hayden Evans (Mr R H T Evans).  The Lower House Flock topped at 450gns, with others to 420gns and 400gns, with several of the older ewes trading from 250gns through to 400gns.
The majority of ewes forward were crossing type, and there was demand for the strong, well bred types with purchasers from throughout Wales and into the South West.
The ewe hoggs topped at 500gns from H I Wilson & Co, Court Coed with a home bred ewe hogg 4703/P024 sired by 1493/L002 Farden out of a homebred ewe 4703/M019.  Richard Turner, Brindifield topped at 360gns with a Yore House (790/L002) sired ewe hogg 3037/P034 out of a home bred ewe 3037/K044 with blood lines again going back to the Devon County Show Champion from 2017 Underwood 1982/J001.
Several smaller ewe hoggs from 180gns through to 320gns.
Averages
Ewes – 33 sold to average – £300.00 (Top 750gns)
Ewe Hoggs – 21 sold to average – £250.00 (Top 500gns)
Gallery
Back to Archive