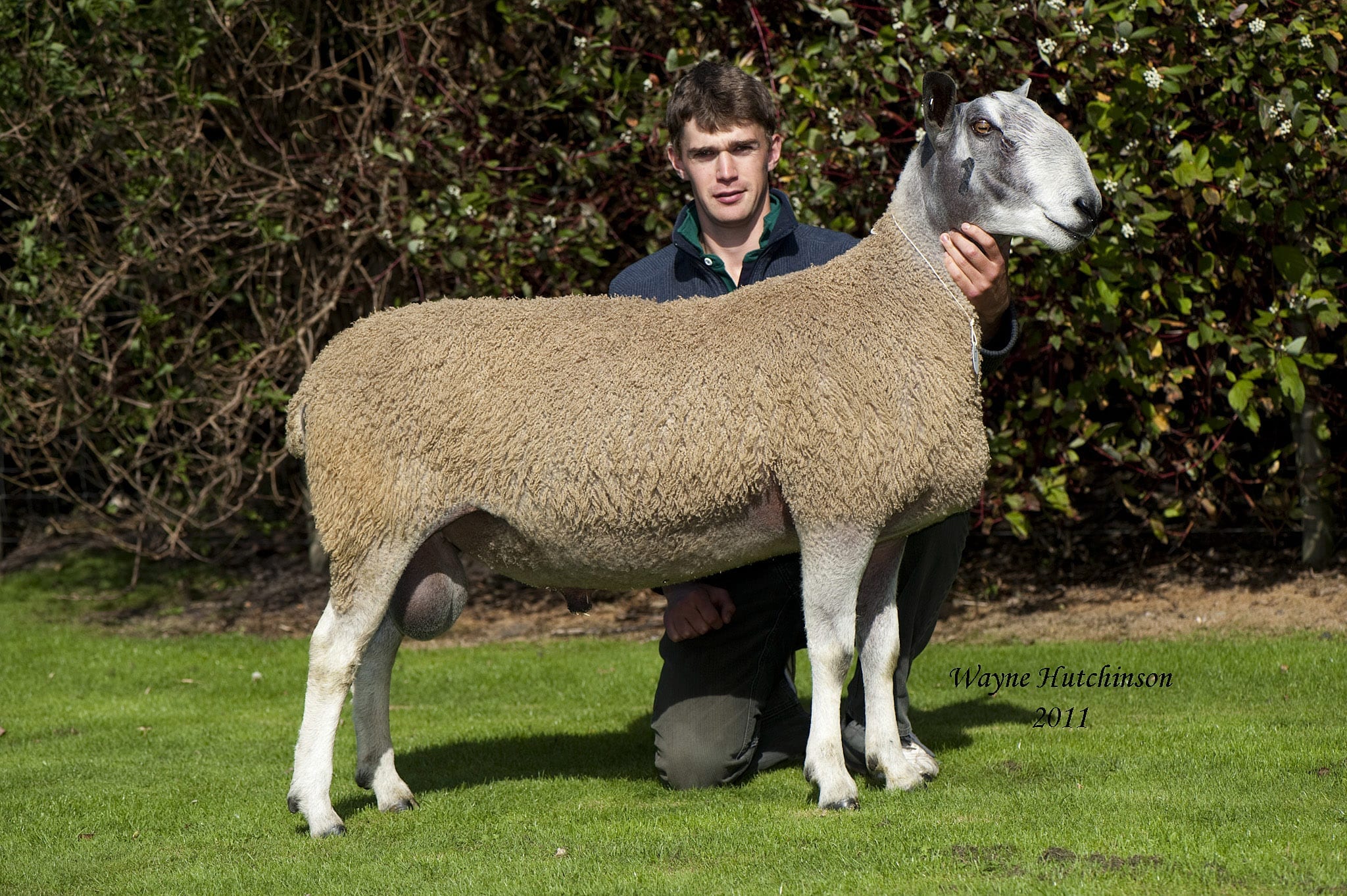 Hexham Ram & Female Sale
26th September 2011
Hexham
Mr J Stott, Laund
Despite lower numbers than previous years, Hexham proved to have a solid trade with most sellers happy, with strong well made tups selling well. Plenty of buyers made the trip to the North East, birth place of the original Bluefaced Leicester.
Two bids of £2400 topped the sale, the first came out of the Lowes Fell pen, when C2 Lowes Fell sold to Hazel Brown, Leadburnlea. This strong shearling had been first in his class at Northumberland and was the Reserve Champion there too this spring. He is by A5 Walton, same as last year's champion, and out of a ewe by the homebred T1 Lowes Fell. The same sire was again behind this year's champion, C1 Lowes Fell, proving what a consistent getter he is. He was out of one of the best breeding ewes in the flock by W1 Lowes Fell, and sold to N Robinson, Cocklaw for £900, and could prove to be the bargain of the sale.
Martin Archer, Carry House, also had a sale of £2400, with his C23 Carry House shearling by the Z1 Breck House tup. The Breck House tup was bought in Hawes for £900 and has gone on to be one of the most influential tups on the farm, with his progeny winning the Blackie Mule section at the Penrith Progeny Show for the last three years. He is out of an old ewe which has bred well over the years, by T14 Hewgill.
Messrs Robinson, Bog Hall, one of the founding flocks of the Association, had a good day out, securing a personal best selling their C1 Bog Hall tup for £1900, and averaging £919 for the pen. Their pen leader was by A16 Shrewbridge and out of a ewe by W1 Street.
R English, Brownleazes also enjoyed a good day at the sale selling to £1900 to Messrs Walton, Greyside with a son of a home bred ram B2 Brownleazes, out of a ewe by X1 Firth.
Gallery
Back to Archive