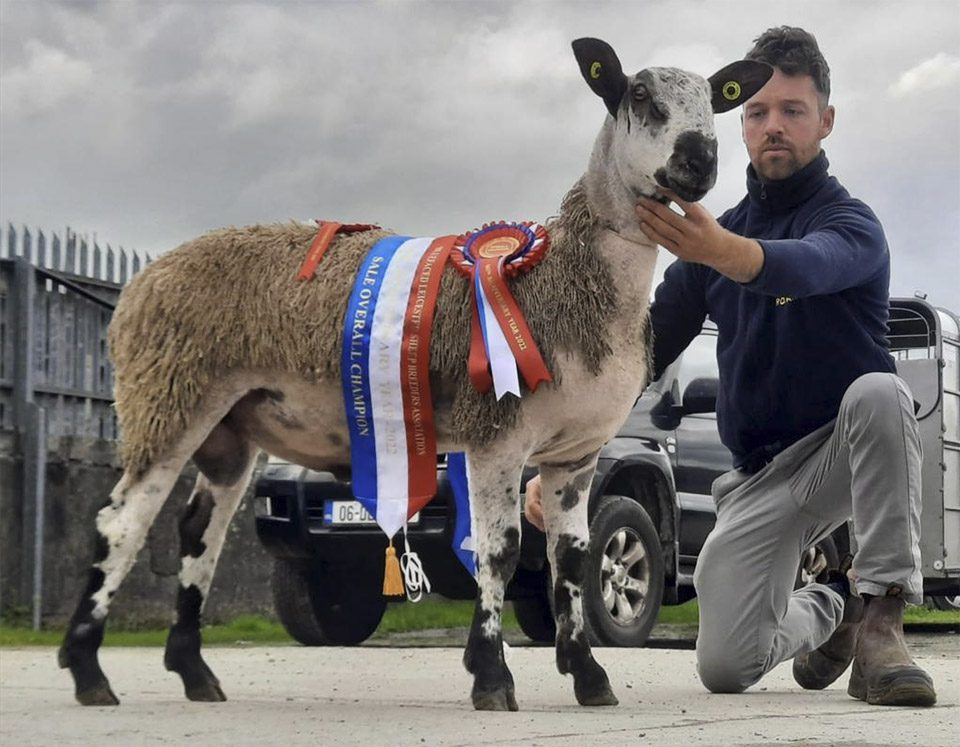 South of Ireland – Ballybofey & Stranorlar sale
24th September 2022
Ballybofey & Stranorlar
William Gallen
On Saturday the 24th September the 3rd annual sale took place at Ballybofey & Stranorlar Mart with an increased entry of sheep on the year.
The presale show was judged by William Gallen of the Donegal Mule Group.  He awarded champion of the show to John Morahan of the Woodview Farm Flock in Mayo to his R013 Lamb got by N014 Holmview.  This lamb was full of power and character and went on to sell for €780 to Peter Gibbons.
Reserve Champion went to Tommie & Shauna Fitzmaurice of the Drinane Flock in Galway for their 1st prize hogget ram P003 got by N003 Aughaboy, this very smart ram sold for €860 to Tom Fadden.
Top price of the day went to Kieran & Patrick McGrath of the Caoramor Flock in Donegal when they sold their R012 lamb got by M001 Hillvale for €1080 to Robert Simms.  Other leading prices were also found in the Caoramor pen with 2 other M001 Hillvale sons, R006 & R007 selling for €1060 & €1000 to Michael Clarke and Tom Fadden as well as a Drummuck P006 son selling to €1060 to Aaron Boyle & Paddy McGlynn.
James McCaffrey's Ominey Flock of Traditional rams were well accepted on the day with his R024 lamb by N001 Derg selling to €980 to Donal McShane.
Tommie Navins, Letterbrock Flock sold there R004 lamb got by N001 Hewgill for €880 to Allister Lyttle.
In the Shearling Ram section top price as stated went to the Drinane Flock of Tommie & Shauna Fitzmaurice to their reserve champion and they also sold a hogget ram P018 got by N011 Orra View for €840 to Mark McGinty.
Kieran & Patrick McGrath sold their P017 got by M001 Hillvale for €840 to Declan McGrath.
Kieran McGee of the Corlea Flock sold his P001 Shearling ram got by L018 Temain for €780 to William Hancock.
Allistair Lyttle of the Rosefield Flock sold his P021 shearling got by J002 Holmview for €740 to Harrold Quigley.
Leading Flock Averages,
Aged & Shearling Rams
Kieran & Patrick McGrath, Caoramor, €840 for 1 sold.
Kieran McGee, Corlea, €780 for 1 sold.
Tommy & Shauna Fitzmaurice, Drinane, €670 for 4 sold.
Allistair Lyttle, Rosefield, €535 for 4 sold.
Ram Lambs
Kieran & Patrick McGrath, Caoramor €958 for 9 sold.
Tommie Navin, Letterbrock, €880 for 1 sold.
James McCaffrey, Ominey, €705 for 4 sold.
Tom Staunton, Maskview, €600 for 1 sold.
John & Martin McCafferty, Trusk, €570 for 2 sold.
John Morahan, Woodview Farm, €560 for 3 sold.
Year Old rams levelling at €644 (-€20 on the year) and Ram lambs levelling at €545 (-€98 on the year).
Gallery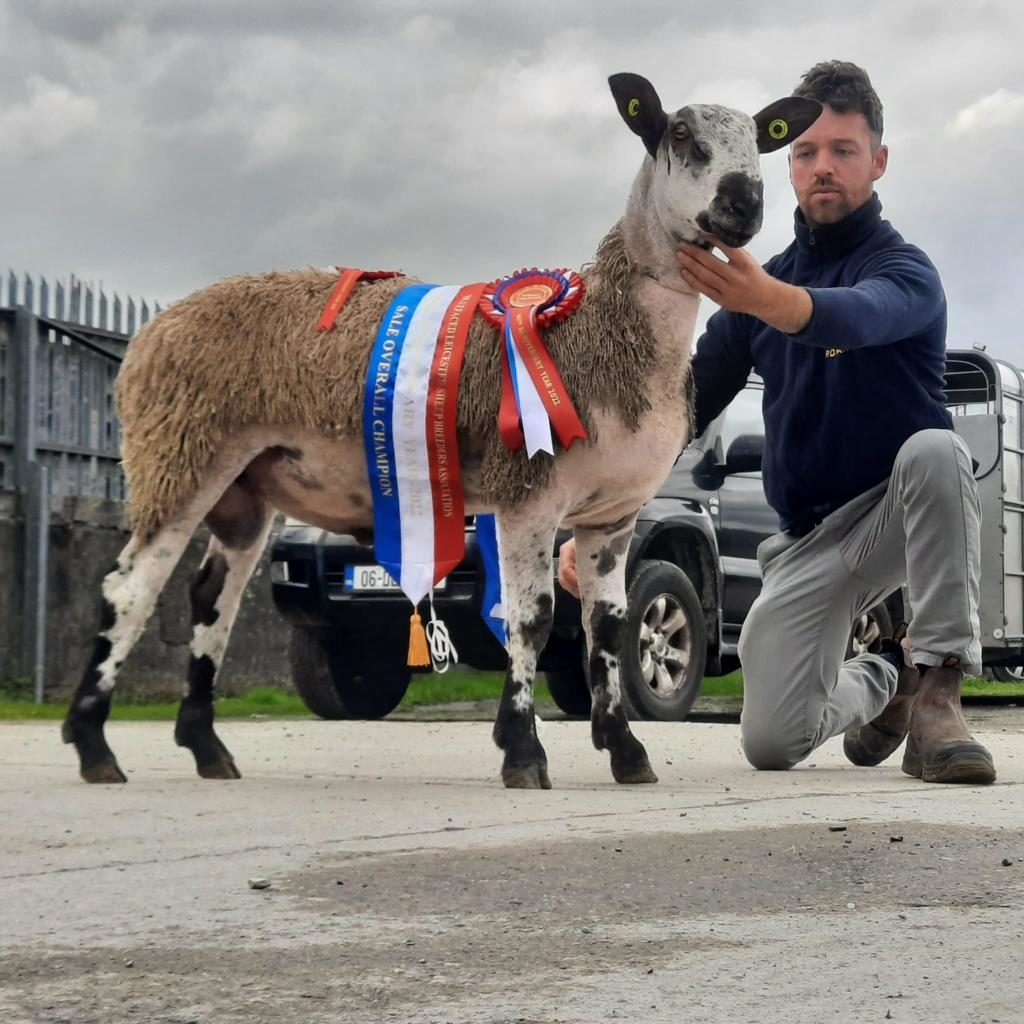 Ballybofey - overall champion R013 Ram Lamb from John Morahan, Woodview farm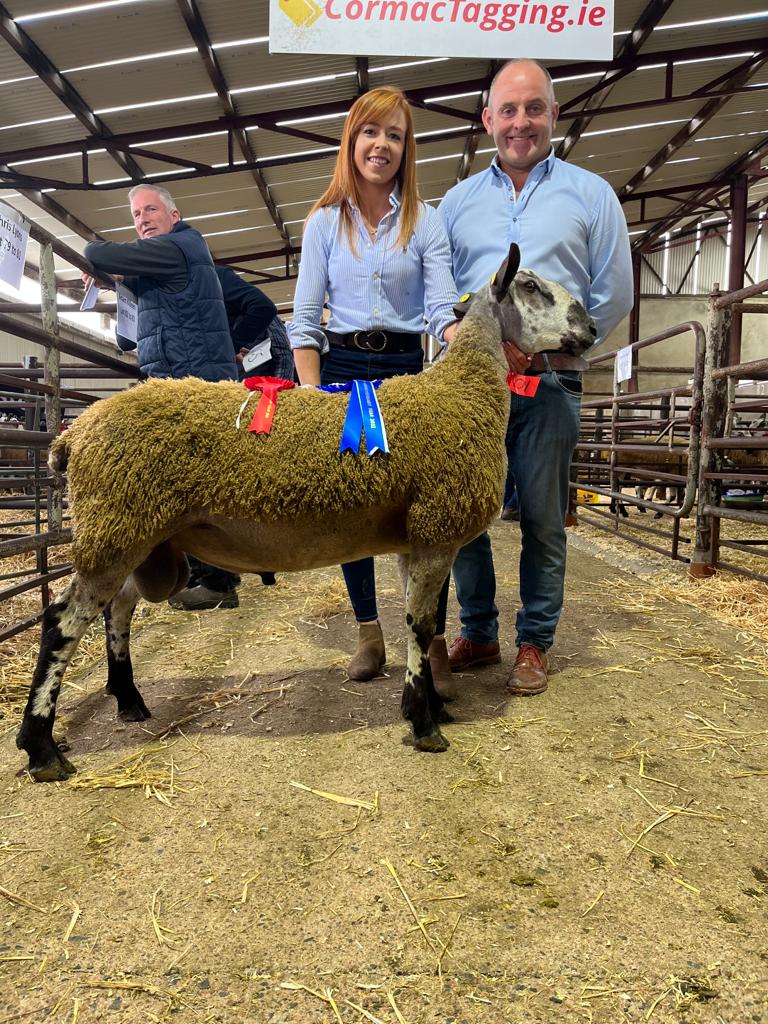 Ballybofey 1st prize shearling and reserve overall from Tommie & Shauna Fitzmaurice of the Drinane Flock
Back to Archive