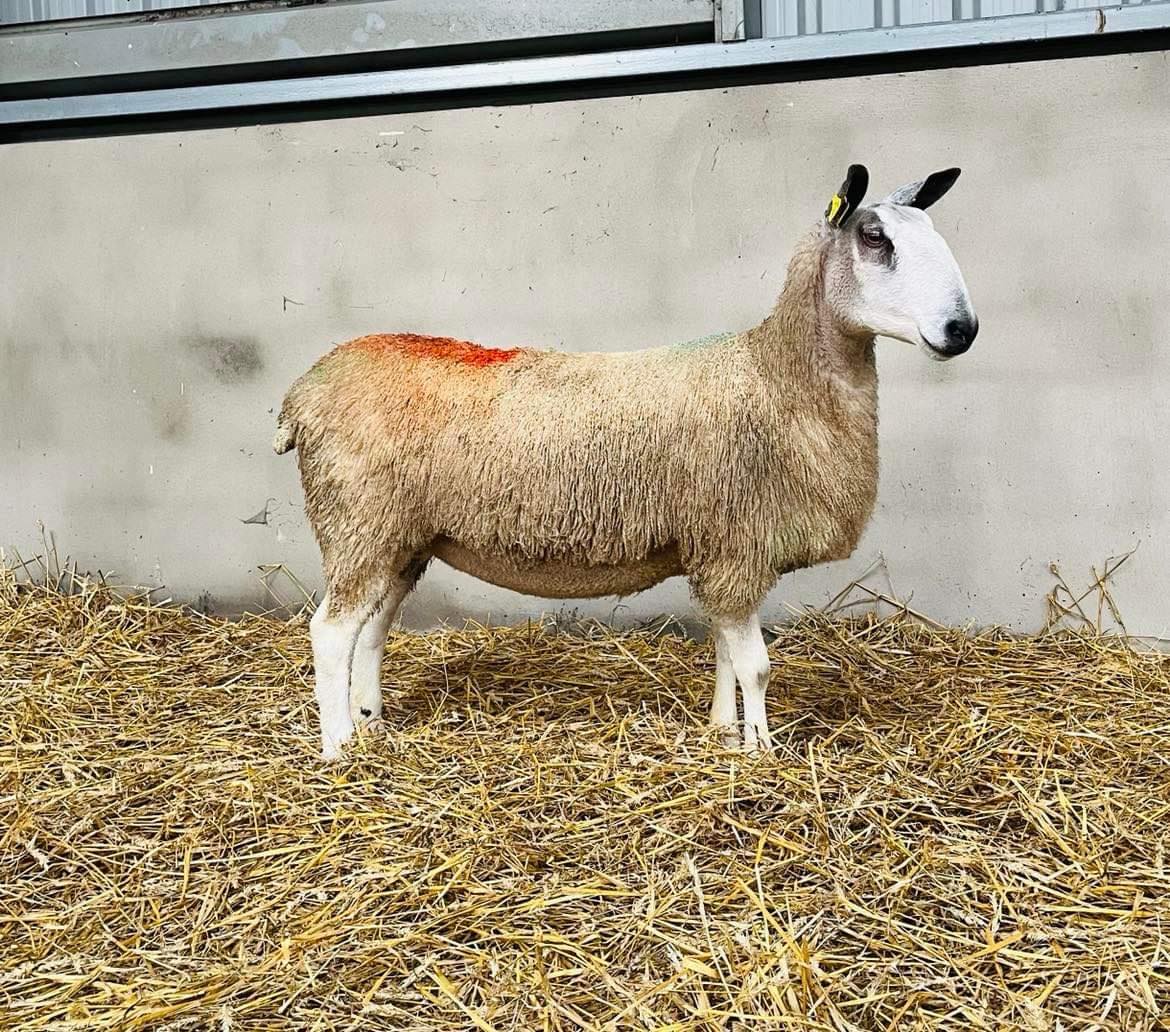 South of Ireland Female Sale Report
28th December 2021
Carrick on Shannon
FEMALE SALE REPORT
The culmination of 2021 saw the Furryhill Flock bow out in style at the Clubs annual female Sale in Carrick On Shannon on the 28th December.
Topping the sale was the much awaited dispersal of the Furryhill Flock of Traditional Leicester's owned by William Dowling, Co. Kildare and they certainly proved the highlight of the evening. Topping the Furryhill trade was a 1 crop ewe, Furryhill M012, by the famous E002 Sandholes bought by James McCafferty of the Ominey Flock in Ballymena as a lamb in 2012 and subsequently purchased by Willie some years back, E002 is still fit and well in 2022 so that ought to bide well for all his offspring. She was in lamb to N001 Mossvale and carrying 2. This powerful ewe caught the eye of many breeders both on line as well as around the sales ring. After some fast bidding she was knocked down to a duo of purchasers, The Fields and Learmore Flocks, for the top price of the night as well as a centre record of €2550. The same buyers went on to purchase Willie's top priced old ewe Furryhill H019 by D004 The Close and in lamb to E002 Sandholes carrying 3. This ewe saw a lot of interest and sold for €1000. The Furryhill ewes sold to an average of €1075 with his ewe lambs averaging €620.
Topping the Crossing Trade was Tom Staunton's well-known Maskview Flock. Tom's first Ewe lamb into the ring, the stylish and well coloured Maskview P028, by the N009 Temain bought in Ballymena in 2020 went on to make €1450 and sold to Jimmy Garvin.
Also in the 4 figure bracket was Jonathan Wall's Clogher Flock for his P017 ewe lamb. This powerful lamb by M002 Ballinchalla went on to make €1300 and sold into Declan Molloy's, Corrib Flock and Dwayne Shiels Kildrum Flock .
Joe Scahill's Faughburren Flock had one of their Ewe Lambs, P012 that was one of the pair of lambs that came 1st place in the online summer show. This very catching lamb was got by M002 Holm View and went on to sell to €1050 to John O'Brien of the Barr Na Sléibhte Flock.
New breeder Adam Killeen of the Maltpool Flock sold his in lamb hogget ewe for €1000. This was a lamb he purchased at the sale last year from Jonathan Wall, N14 Clogher and was in lamb to P002 Maltpool.
The sale saw an almost full clearance and the following are the average prices per category of sheep sold.
In lamb ewes €1075.
In Lamb Year Old ewes €800.
Ewe Lambs €550.
Gallery
Back to Archive