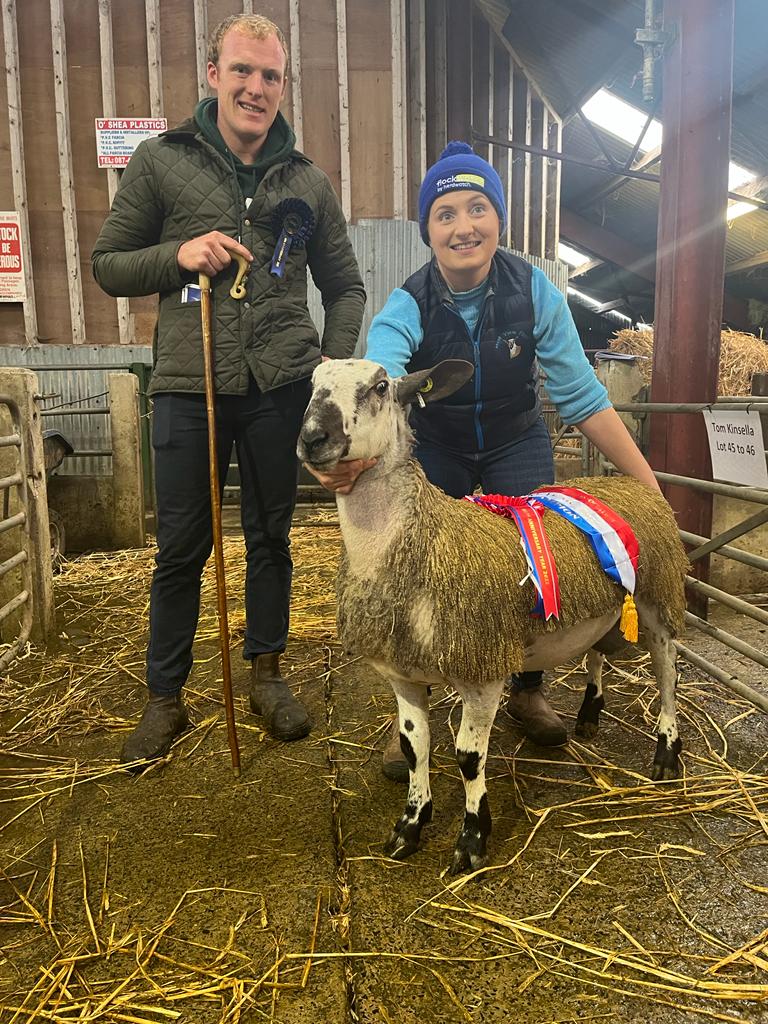 South Of Ireland Third Sale – Cahir
30th September 2022
Cahir
Patrick White, Co. Waterford
On Friday the 30th September the 2nd annual sale took place at Cahir Mart.
The presale show was judged by Patrick White from Co. Waterford.  He awarded champion of the show to Tom Staunton of the Mask View Flock in Mayo to his R019 Lamb got by N009 Temain.  This lamb was full of power and character and went on to sell for the day's top price of €640 to Martin Dunbar.
Reserve Champion went to Allister Lyttle of the Rosefield Flock in Donegal for his 1st prize hogget ram P026 got by J002 Holmview.
Shearling Rams
1st Allistair Lyttle                                               Rosefield                             Lot 8
2nd Tommie & Shauna Fitzmaurice            Drinane                                Lot 2
3rd  Tommie & Shauna Fitzmaurice            Drinane                                Lot 4
4th  Tommie & Shauna Fitzmaurice            Drinane                                Lot 6
Ram Lambs                          
1st Tom Staunton                              Mask View                           Lot 47
2nd Paul Sammon                             Firmount                           Lot 26
3rd Edward & Alec Jeffery             Kilbeg                                    Lot 17
4th Allistair Lyttle                              Rosefield                             Lot 41
Champion – Tom Staunton, Mask View Flock Lot 47
Reserve Champion – Allistair Lyttle, Rosefield Flock Lot 8
Shearling Rams
| Placing | Class | Exhibitor | Flock Name | Lot Number |
| --- | --- | --- | --- | --- |
| 1st | Shearling Rams | Allistair Lyttle | Rosefield | 8 |
| 2nd | Shearling Rams | T & S Fitzmaurice | Drinane | 2 |
| 3rd | Shearling Rams | T & S Fitzmaurice | Drinane | 4 |
| 4th | Shearling Rams | T & S Fitzmaurice | Drinane | 6 |
Ram Lambs
| Placing | Class | Exhibitor | Flock Name | Lot Number |
| --- | --- | --- | --- | --- |
| 1st | Ram Lambs | Tom Staunton | Mask View | 47 |
| 2nd | Ram Lambs | Paul Sammon | Firmount | 26 |
| 3rd | Ram Lambs | E & A Jeffery | Kilbeg | 17 |
| 4th | Ram Lambs | Allistair Lyttle | Rosefield | 41 |
Bluefaced Champions
| Category | Exhibitor | Type |
| --- | --- | --- |
| Overall Champion | Tom Staunton | First Prize Ram Lamb |
| Reserve Overall Champion | Allistair Lyttle | First Prize Shearling Ram |
Gallery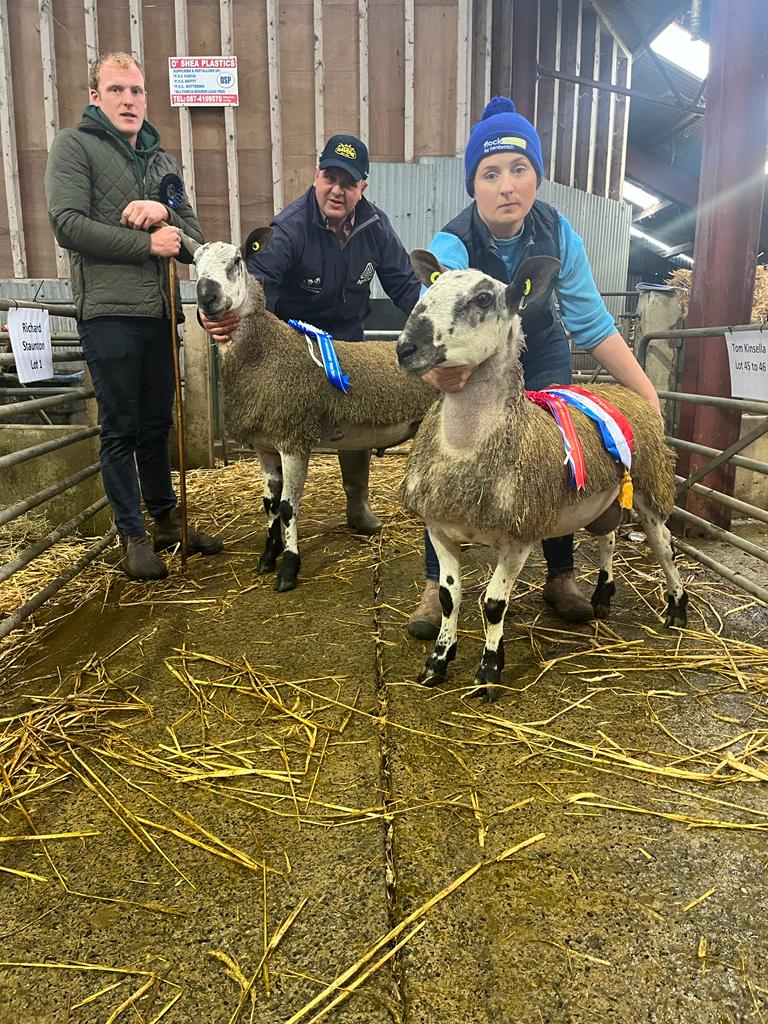 Champion Lamb from Mask View Flock with Reserve Champion Shearling Ram from Allistair Lyttle Rosefield Flock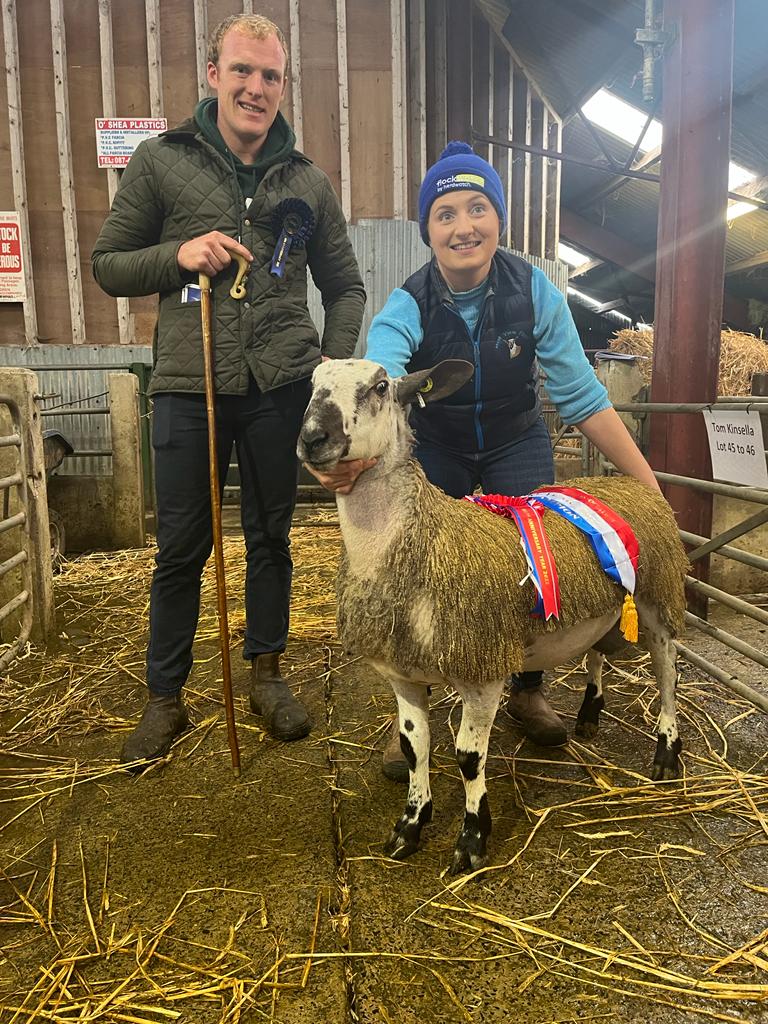 Cahir Champion Lamb from Tom Staunton Mask View R019
Back to Archive