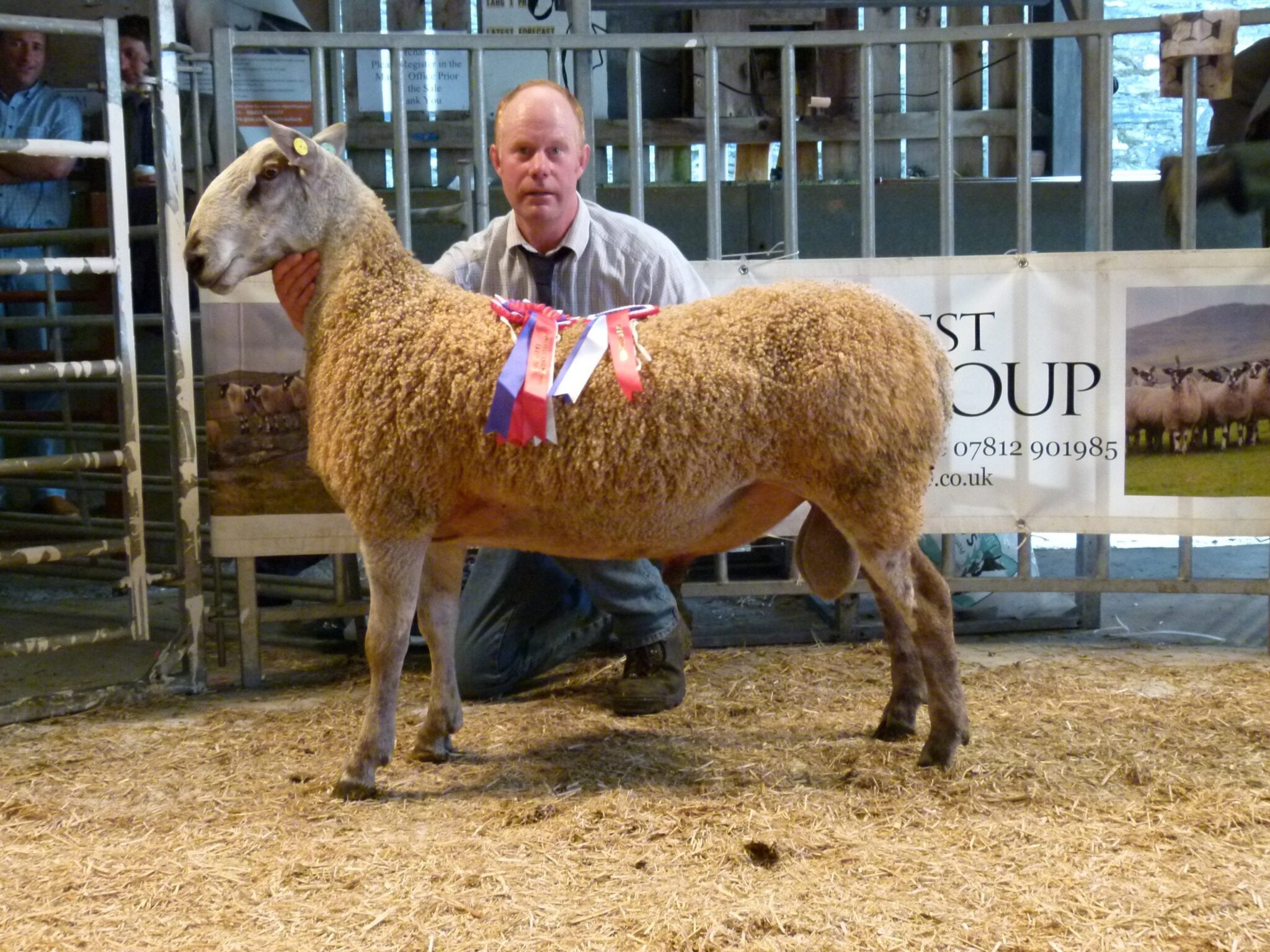 Tavistock Ram & Female Sale
24th September 2013
Tavistock
Mr H Braddick, Bradwell
A sunny day in Tavistock saw a range of buyers and bidders from all over the UK with Bluefaced Leicesters travelling as far as Scotland. The show was kindly judged by Mr Harold Braddick who placed Neil Cole's shearling ram E5 Greenwell Farm as champion which was sired by B8 Cottage which goes back to Glenane Magners A1 which has done very well for Jimmy Bell and Stuart Park in Scotland. On the dam's side, Z1 Grofft which was well known locally for not only his size but also having very good teeth and colour. Second prize was E14 Killington for Mr Brian Dallyn which was sired by C1 Martin Grange from a well respected local breeder Mrs Helen Havill. Third prize was awarded to E17 Greenwell Farm from Neil Cole which was bred the same way as the champion. Fourth prize went to Mrs Helen Havill with E7 Martin Grange.
A very strong show of ram lambs gave the judge a hard task of placing the lambs but in the end he placed first and reserve champion, F6 Yelland sired by E5 Sealhouses bred by Mr Peter Heard, very closely followed by the second prize lamb which was F1 Greenwell Farm from Neil Cole. This lamb was sired by D3 Old Hemley, a ram known for very good teeth as well as his power and colour and out of a ewe that got third prize at the Royal Welsh Show for the Abberley family and was also the twin to the famous A5 Old Hemley. This lamb was purchased by Drew Coulter in Scotland. Third prize was won by Mr Peter Heard with F7 Yelland sired by E3 Hewgill. Fourth prize lamb was F4 Greenwell Farm again from Neil Cole. He was a very dark lamb with B8 Cottage and D3 Old Hemley blood proving to be a good mix.
The female class had a good selection of females on show and the judge placed F12 Yelland from Peter Heard first, followed by E33 Martin Grange from Mrs Helen Havill. Third prize went to E30 Cloverfields from Neil Cole with fourth prize going to E11 Beacon Hill.
Gallery
Back to Archive