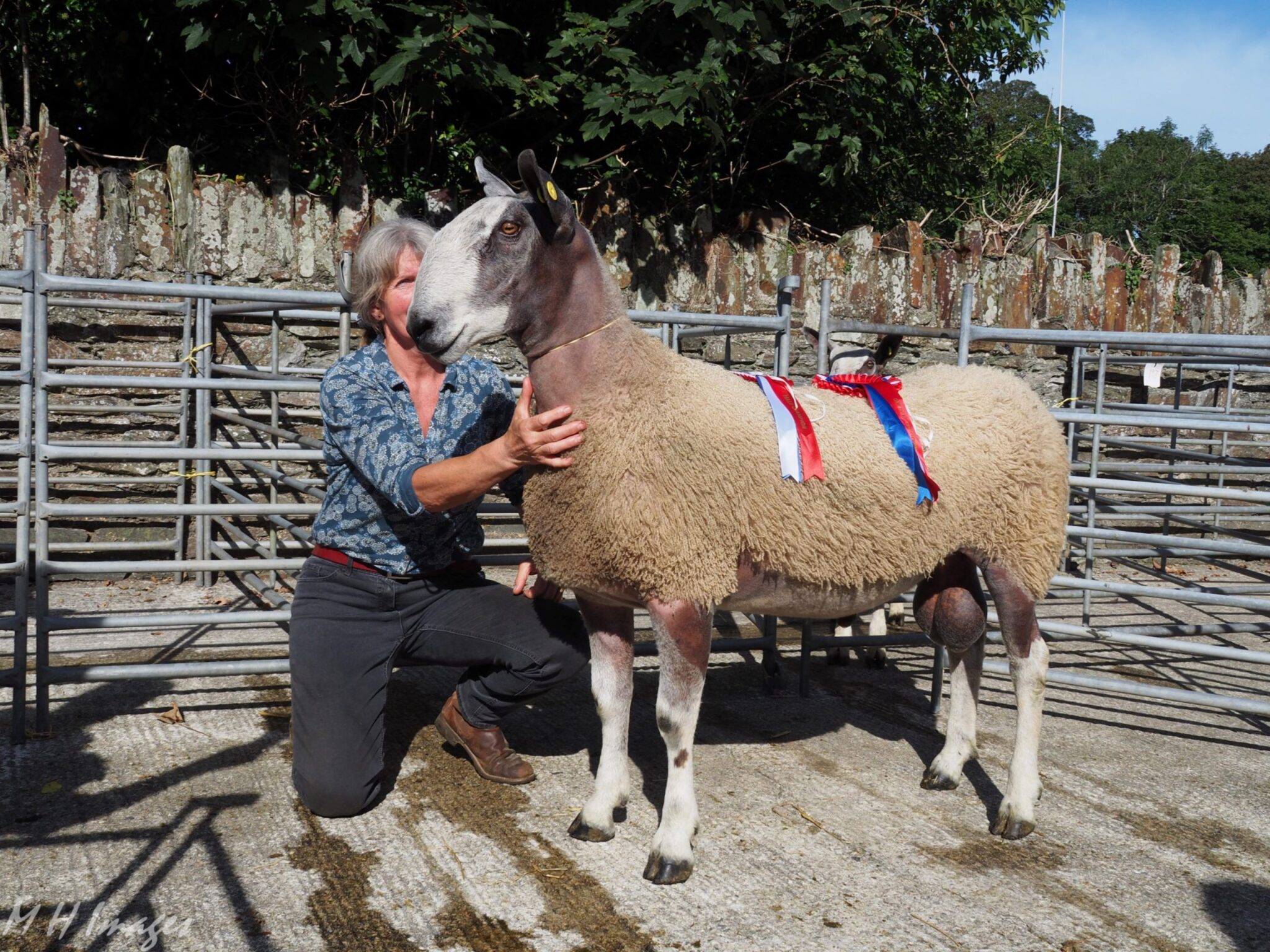 Tavistock Ram & Female Sale
21st September 2021
Tavistock
Mr Elfyn Owen, Cernyw
Tavistock Association Sale -Tuesday 21st September, 2021
Kindly Sponsored by Harpers Feeds & Harpers Farm Supplies
A good selection of traditional and crossing type rams were on offer at Tavistock. The shearling ram class saw some strong tups forward.
Our Judge Elfyn Owen, Cernyw flock who was hotfoot from Builth the previous day, selected Helen Havill's traditional ram Martin Grange 3585/N002 to lead the class and also awarded him the  breed champion rosette on the day. This powerful bodied ram had great presence and colour, a fine example of the breed. He is by Shrewbridge G2. This old tup has produced some great sheep for Helen recently and Dick Montague over the years.
Elfyn was determined to take this ram home with him to North Wales and the hammer fell at 2600gns in his favour,  a record price for the breed at Tavistock.
Crossing type shearlings met a lively trade, the second prize ram of  J A Hutchings, High Fell sold to 750gns,  and from A & M Mortimore, Meldon selling to 780gns.
Phil Medland, Tavy  sold two hardy type local shearlings for 700 gns a piece, C Pearse & Son, Barramoor selling at  800 gns .
There were Few ram lambs forward but again Helen Havill led the market with her 1st prize ram lamb at 920gns. This lamb also goes back to the Shrewbridge G2 off a homebred tup.
Sale Average: 42 Rams Offered for sale – 36 Sold – Average of £525.29
Shearling Rams
| Placing | Class | Exhibitor | Flock Name | Lot Number |
| --- | --- | --- | --- | --- |
| 1st | Shearling Rams | Mrs H Havill | Martin Grange | 31 |
| 2nd | Shearling Rams | Mr J A Hutchings | High Fell | 24 |
| 3rd | Shearling Rams | Mrs H Havill | Martin Grange | 30 |
Ram Lambs
| Placing | Class | Exhibitor | Flock Name | Lot Number |
| --- | --- | --- | --- | --- |
| 1st | Ram Lambs | Mrs H Havill | Martin Grange | 45 |
| 2nd | Ram Lambs | Miss R S Frank | Pickering | 39 |
| 3rd | Ram Lambs | Mrs H Havill | Martin Grange | 44 |
Ewe Lambs
| Placing | Class | Exhibitor | Flock Name | Lot Number |
| --- | --- | --- | --- | --- |
| 1st | Ewe Lambs | Mrs H Havill | Martin Grange | 57 |
| 2nd | Ewe Lambs | Mrs H Havill | Martin Grange | 58 |
Bluefaced Champions
| Category | Exhibitor | Type |
| --- | --- | --- |
| Male Champion | Mrs H Havill | Shearling Ram |
| Reserve Male Champion | Mr J A Hutchings | Shearling Ram |
| Overall Champion | Mrs H Havill | Shearling Ram |
| Reserve Overall Champion | Mr J A Hutchings | Shearling Ram |
Gallery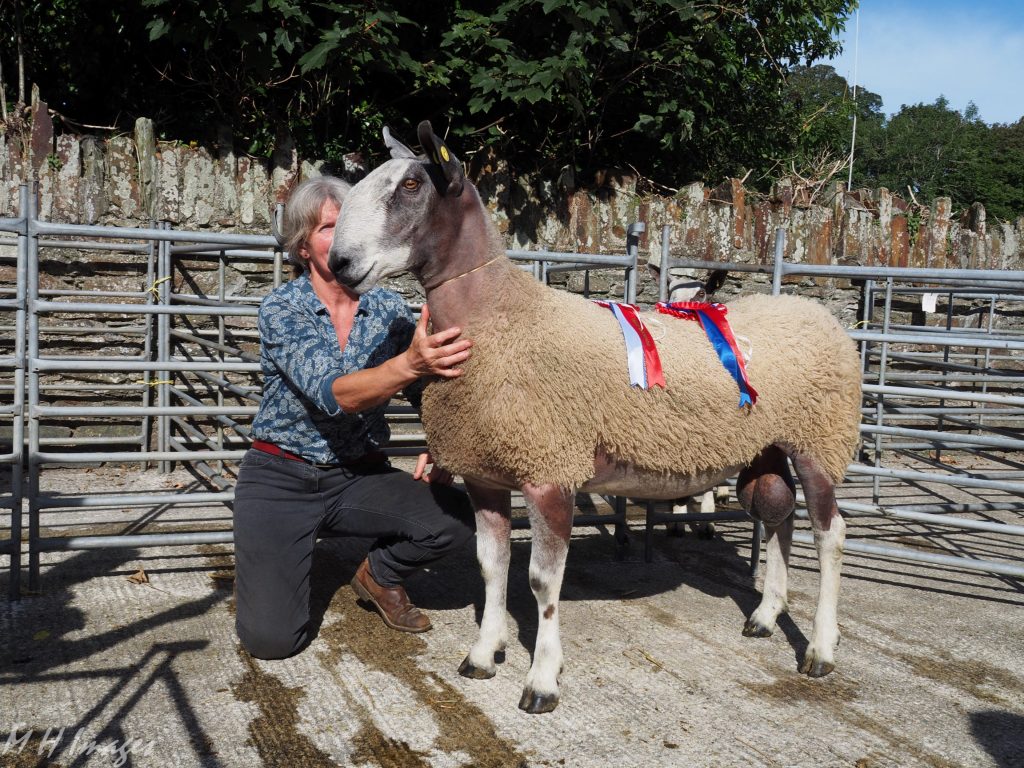 Tavistock Champion Lot 31 Shearling Ram from Mrs H Havill Martin Grange sold for 2600gns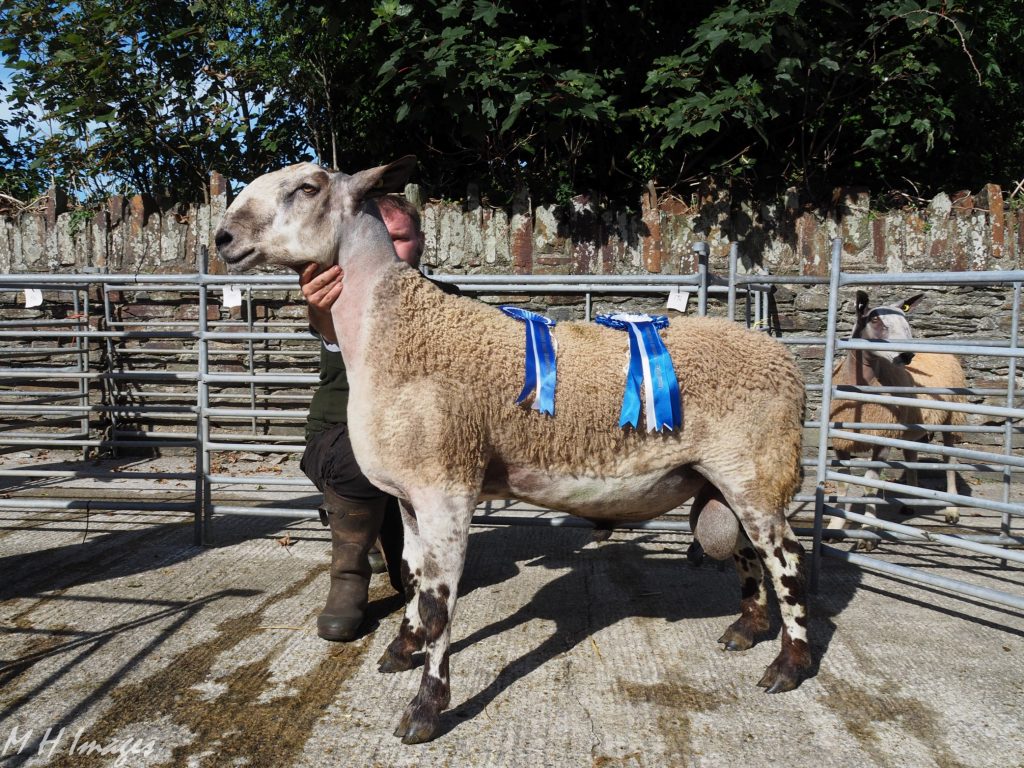 Tavistock Reserve Overall Champion Lot 24 second prize Shearling Ram from J A Hutchings High Fell sold for 780gns
Back to Archive