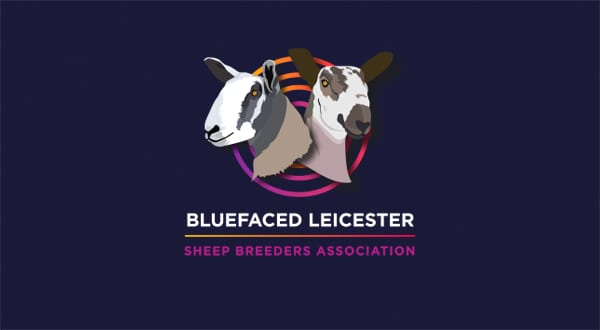 Carlisle Female Sale
19th January 2015
Mr M Ridley, Shitlington, Mr K Ridley, Shitlington
A packed ringside at Carlisle saw a cracking trade for a very full catalogue of some of the top genetics in the breed, and despite t hitting the high tes of last year's sale, the averages remained very healthy indeed, with many breeders from all over the country looking to bring in fresh bloodlines into their flocks.
Two gimmer hoggs attracted the top price of the day. The first was from Tom Willoughby's Penhill flock based in Redmire, Wensleydale. This classy, modern type of sheep was by the £5000 E29 Midlock, which has powered the flock up the breed rankings this past couple of years, and out of a ewe by that perennial favourite, Z4 Hundith, to which Tom had taken a ewe by S1 Lunedsale too several years ago. She has been a great breeder, breeding F6 Penhill which has done well at Messrs Skidmore and Collingwood's flocks latterly, so she was full of proven genetics. The hammer dropped at 4800 gns, with Julie Lee, Frosterly, Co. Durham taking her home. The Penhill flock also took a bid of 3000 gns for ather gimmer hogg by ather Midlock and out of a ewe by B4 Hundith, selling to Crow Hall Farms, Northumberland,  completing a great day for Tom and family.
The second lamb to make 4800 gns came from the Kirkby Redgate flock, based near Kirkby Stephen run by Richard Hutchinson with his 4th prize hogg. It is by the D17 Hewgill, which is shared with Paul Brown, Oak House and out of a ewe by W1 Keer, who has already been breeding well, breeding the Reserve Champion at Hawes in 2013 which sold to Messrs James, Todhills, Carlisle for £7000. Richard Harker, Grayrigg Hall was the final bidder.
The day's Champion, judged by the father and son team of Melvyn and Kevin Ridley, Shitlington, Hexham was a powerful, modern lamb from the Hewgill flock, completing a double for them after winning at Hawes over the weekend, with ather hogg of the same breeding, by E47 Hewgill and out of a Z14 ewe. Their hogg attracted much interest, and the bidding was fast and furious for the lamb. It eventually was felled in a joint sale to Ben Wight, Midlock and Neil Barclay, Insch for 4400 gns.
Midlock had a sizeable entry of gimmer shearlings again, and their pen again attracted much attention, as buyers queued up to purchase some of these popular bloodlines. Their pen topper was also the days reserve champion. Full of homebred breeding, by E25 Midlock and out of a ewe by Z35 Midlock she was carrying triplets to G3 Midlock G-Mac, a tup Midlock retained for their own use by E1 Hewgill and out of a C2 Hewgill sired ewe. J K Hunter, Wedderburn, Huntly was the final bidder, forking out 4000gns. Other table Midlock prices saw a bid of 3000 gns for a C2 sired Hewgill gimmer carrying triplets to E1 Hewgill, selling to Lee Beacom, Lakeview, Fivemiletown in Northern Ireland. Midlock ended with 18 gimmers making four figures, making ather good day at the office for them.
As at Hawes the first sheep into the ring set the trade. This time it was the Smearsett flock from M/s Booth, Austwick. This ewe by W2 Lunesdale and out of a ewe by the old T1 Lunesdale was carrying triplets to V33 Lunesdale. She was bought in a joint deal by John Mason, Oddacres, Skipton and Ellis Brothers, Ilkley for 3500 gns. It was a case of buying genetics he knew for the Oddacres flock, as they have already used a tup successfully out of this ewe's mothers, and were pleased to get some more of these good bloodlines into their flock.
Jimmy Bell, Cottage, had a good day too at the sale, selling his best hogg for 3300 gns. It is a hogg full of great breeding, being sired by F21 Cottage, the full brother to the £14,000 tup he sold to Marriforth and ½ sister to last year's Highland show champion. She has been shown successfully, taking 1st at Peebles and 2nd at the Highland. Crow Hall Farms, Hexham, were splashing the cash for this great lamb.
Trade was strong throughout the day, with most sheep finding new homes, with buyers looking for strong powerful sheep.
Averages – 55 gimmers £1193.00;  62 ewe lambs £978.87;  35 ewes £886.50;  Overall £1035.08.
Back to Archive