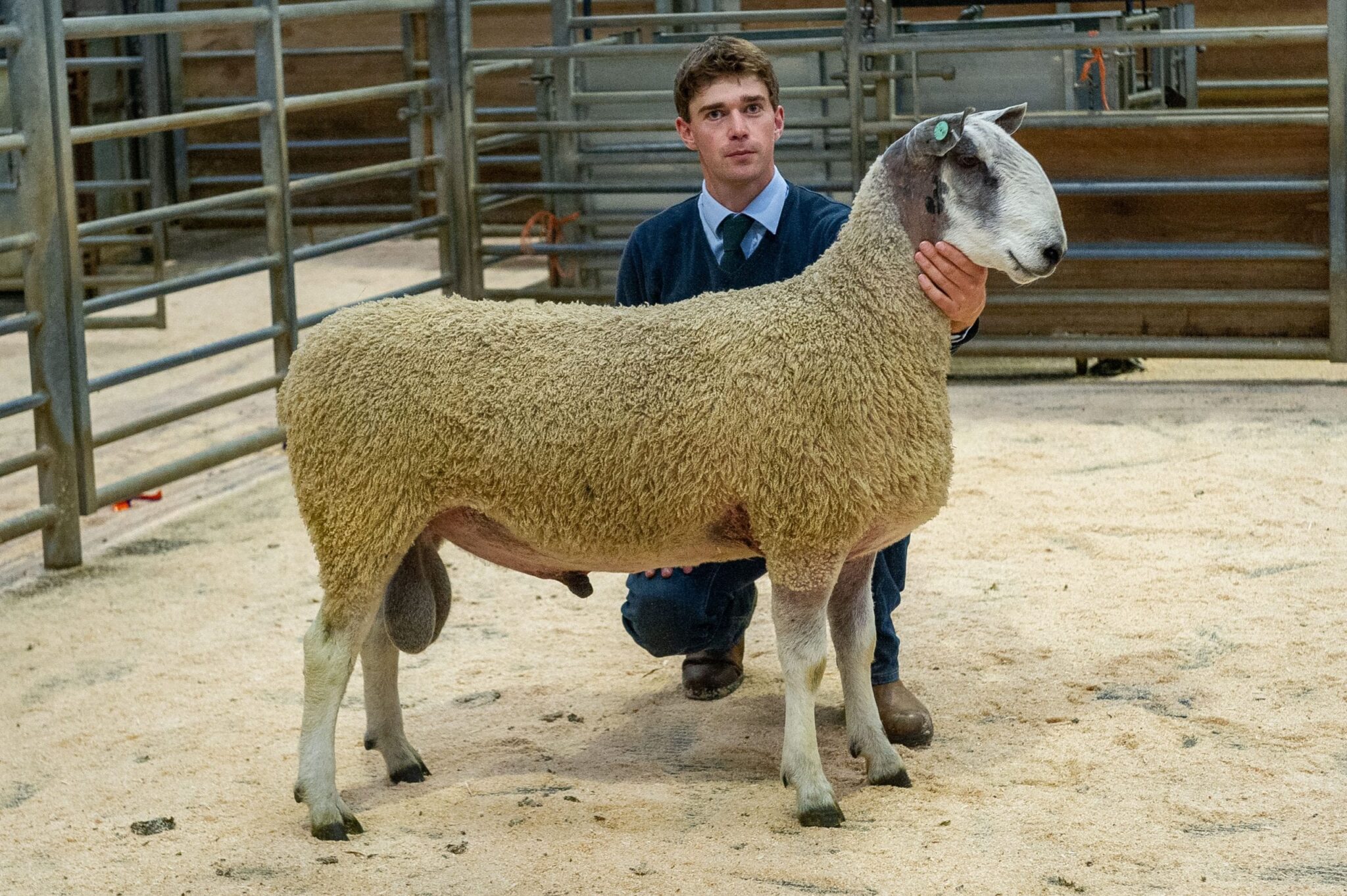 Hexham Ram Sale
26th September 2018
Hexham
Mr L Carter, Lindowan
The Hexham annual sale on behalf of the Bluefaced Leicester Sheep Breeders' Association was combined with the annual sale of all breed rams. The prize show was judged this year by Lindsay Carter, Woodlands, Bishop Auckland
The Overall Champion, a homebred shearling ram 50/K012 by a Piel View sire 3935/H010, and out of a homebred ewe from the well known and regular consignors, Alan & Peter Forster, Lowes Fell, took home the Hexham Auction Mart Trophy and the Percy Telfer Memorial Trophy and was later sold for £900 to R Thornton & Son, Cornhills.
The Reserve Champion also from the Forster Family, Lowes Fell was another homebred shearling ram 50/K013 sired by the 3935/H010 Piel View and out of homebred ewe 50/H024 sold for a joint top price of £900.
A good ring of buyers for the smallish entry bid well for the good sheep and a nice trade was obtained.
Shearling Rams
£900 (x2), £850, £800, £750 (x2) & £550 Lowes Fell, £520 The Shield, £500 Edlingham Newtown & Lowes Fell, £380 Whiteside, £350 Edlingham Newtown & The Deans, £320 Towdy Potts, £300 Edlingham Newtown & The Deans (x3)
Shearlings averaged £438.52
2 Shear Ram
£480 The Shield
3 Shear Ram
£450 Lowes Fell
Aged Rams
| Placing | Class | Exhibitor | Flock Name | Lot Number |
| --- | --- | --- | --- | --- |
| 1st | Aged Rams | T L Forster & Son | Lowes Fell | 835 |
| 2nd | Aged Rams | S Charlton | The Shield | 809 |
Shearling Rams
| Placing | Class | Exhibitor | Flock Name | Lot Number |
| --- | --- | --- | --- | --- |
| 1st | Shearling Rams | T L Forster & Son | Lowes Fell | 829 |
| 2nd | Shearling Rams | T L Forster & Son | Lowes Fell | 830 |
| 3rd | Shearling Rams | J Herdman | Edlingham | 815 |
| 4th | Shearling Rams | J Herdman | Edlingham | 816 |
Ram Lambs
| Placing | Class | Exhibitor | Flock Name | Lot Number |
| --- | --- | --- | --- | --- |
| 1st | Ram Lambs | D Henderson | Burndale | 843 |
Ewe Lambs
| Placing | Class | Exhibitor | Flock Name | Lot Number |
| --- | --- | --- | --- | --- |
| 1st | Ewe Lambs | D Henderson | Burndale | 844 |
Bluefaced Champions
| Category | Exhibitor | Type |
| --- | --- | --- |
| Overall & Male Champion | T L Forster & Son | Shearling Ram |
| Reserve Overall & Reserve Male Champion | T L Forster & Son | Shearling Ram |
Gallery
Back to Archive