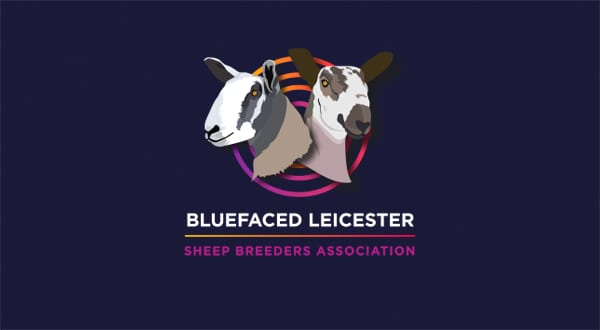 Kelso Ram Sale
9th September 2011
Kelso
Mr M Archer, Carry House
Kelso Sale 2011
Once again at Kelso it was the big strong commercial tups which were bringing in the cash. With a gross turn over of over £449,000, demand for the Bluefaced Leicester shows no sign of diminishing, with a very healthy average of around £886 for all 507 sheep sold.
As has been over the last few years it has been the crossing types which have set the trade and this sale was no different. Topping the trade was a bid of £6500 for a tup from the Firth flock of C & D Hall. This strong powerful shearling, out of the same ewe as last year's sale topper, has a wealth of proven genetics behind him. Sired by the B4 Tanhouse, shared with Midlock, and out of a ewe by the £17,000 V3 Bull & Cave, he had been used successfully by the Firths, and had nine lambs in their top pen of 50, which sold for £160 at St Boswells. The buyers were Crow Hall Farms, down in Northumberland. The same sire was behind the Firths number two shearling which sold for the day's second top price of £4500, out of a N25 Nunscleugh ewe. It had three lambs in the Firth top pen of Mules and sold in a shared deal to Messrs Lockhart & Jardine (Laggan Park & Hardland).
There was a personal best for Stuart Gray, Scrogton, when he sold his pen leader, C1 Scrogton for £3400 to the Cornriggs flock, Ayrshire. This corker of a tup was by A26 Nunscleugh, which is very similar breeding to the N25 Nunscleugh which has done so well at Midlock, and is out of a ewe by Y19 Ewanston, whose mother was bought for £1500 by Midlock at the Ewanston dispersal. The sale capped an excellent couple of weeks for the Scrogton flock, which had seen its Mule lambs at Lanark take 3rd prize and sell to an average of £120 for 180 gimmer lambs.
Kelso regulars Nicky Robinson, Cocklaw enjoyed a good trade, despite being last into the Hexham and Northern ring, and saw his first tup hit £3200. This strong, well made tup was by the B2 Rossiebank and out of a ewe by X3 Kempt View E.
Another bid of £3200 saw Midlock sell their first tup into the ring to R Loughridge. This is another son of B4 Tanhouse, out of a N25 Nunscleugh daughter. In all the Midlock consignment of 24 tups, shearlings and ram lambs, levelled at £1529, to underline the demand for their bloodlines.
The champion of the day came from the Alwinton flock, brought out by shepherd Noel Wood. This deserving champion, placed at the top by Judge Martin Archer, showed an excellent combination of style, confirmation and skin. He was a shrewd investment on part of Noel, who bought him last year as a lamb from the Shrewbridge flock at the Carlisle sale. It was a great day for the flock taking the championship for the first time and getting a personal best price of £3000 for the tup, who sold to Michael Ainsley, The Lee. He is by B3 Parton E and out of a ewe by B4 Cocklaw.
The reserve championship ticket went to noted breeder Alex Bisset, Middle Dukesfield, with a tup lamb by the 550 gns X6 Clennell tup out of a ewe by V1 Mosser Mains, very similar breeding to the tup lamb sold for £6800 at Carlisle last year. Earlier in the season he had taken 4th prize in a very strong class at this year's Yorkshire Show, and was sold to S & S Ross, Nairn for £2600. The Middle Dukesfiled 3rd prize ram lamb by X9 Walton out of a B1 Teviot ewe sold for £2700 to make the days top price for a tup lamb.
Back to Archive