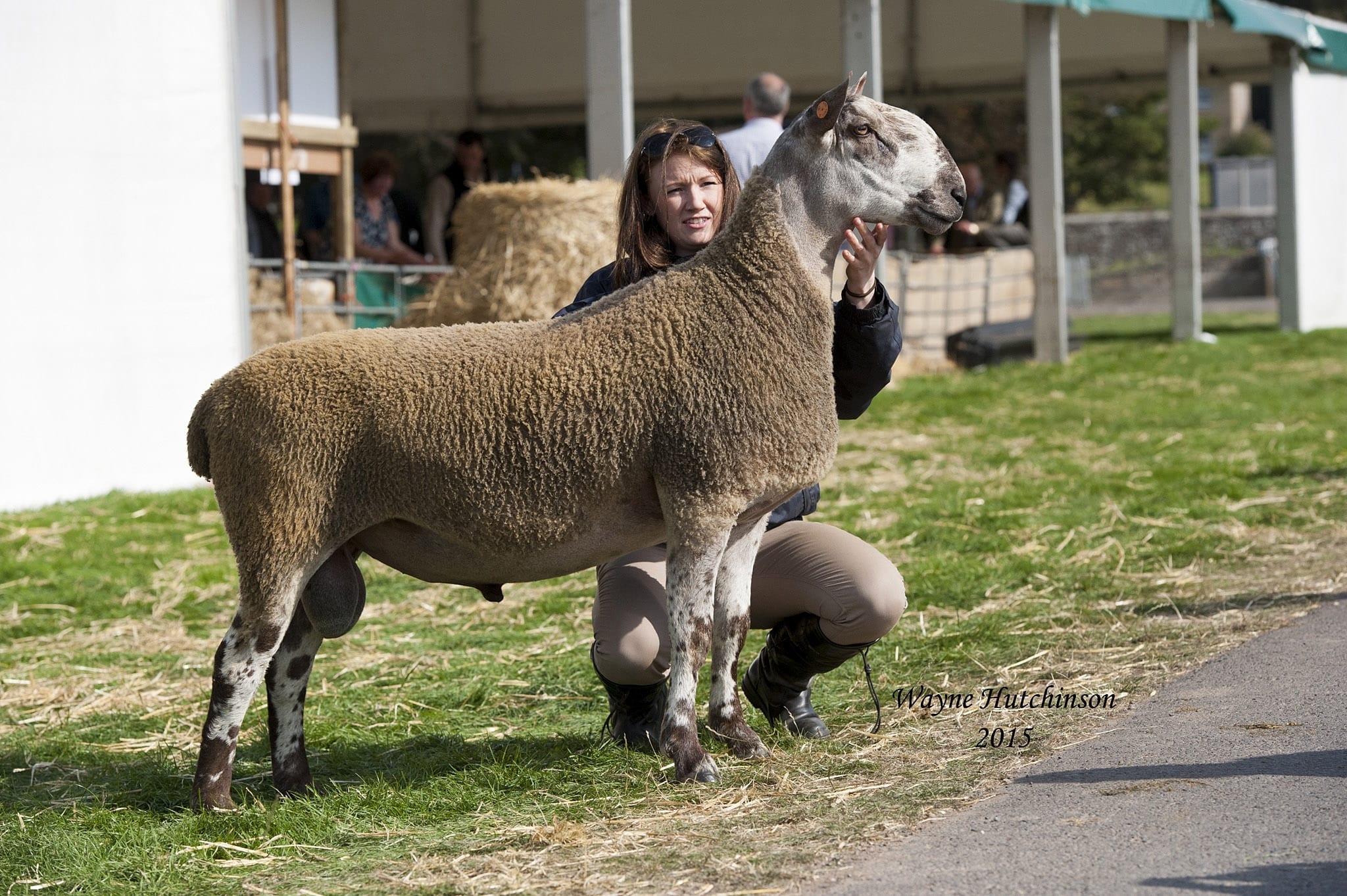 Kelso Ram Sale
11th September 2015
Kelso
Mr J Thomson, J & D Blues
The autumn tup season kicked off with a bang at Kelso, where the demand for strong, powerful tups was, as always, almost insatiable. More tups were sold than last year, but at a slightly lower average, with 514 tup shearlings levelling at a very respectable £848 and 30 tup lambs selling to average £890, a good £100 above the nearest other breed averages, grossing over £460,000 from the two rings, a strong indication of the breed's demand. Buyers were at the sale from all over the UK and tups with power and carcase, with good clean skins were all the rage.
As has been the norm of many recent sales, all eyes were on the Midlock pen, and once again they didn't disappoint, with a cracking run of shearlings, with plenty of power and style combined with some of the breed's best bloodlines. The headline act from their pen was an immense shearling by the Midlock Mustang, which created such a buzz at last back ends sales out of the mother of G1 Midlock which they sold last year and full brother to the male champion at Peebles show this year. Bidding was fast and furious for him, with the bidding stopping at £13,500, with Crow Hall the buyers, completing a hat trick of Midlock purchases after they had bought a pair of ET twins which were full brothers to the £8000 G1 Midlock sold last year at Hawes, sired by E1 Hewgill, and they paid a further £4500 and £7000 to acquire these. Whilst Crow Hall were busy in that ring, they were also purchasing in the Hexham & Northern ring paying £3000 for G3 Steel off J Hunter & Son, a son of the £4000 E64 Midlock they had bought a couple of years back. It amounted to quite a splash in a matter of minutes for this flock which is cornering some of the top genetics around. Midlock also sold their first tup into the ring for £4000, selling G42 Midlock, another Mustang son to Messrs Macaskill & Hamilton. It was no surprise that Midlock topped the sale averages, selling 18 shearlings to level at just over £2800 and a couple of tup lambs to average £2250. If this demand for Midlock bloodlines continue, Allan shouldn't be too nervous about this back end sales.
The champion came from another noted consignment, when J Thompson placed a rangy shearling from the Parkgatestone flock from J & J Cunningham at the show the night before the sale. The Parkgatestone flock had the dubious honour of being the last lot into the ring, but they needn't have worried too much as the popular champion raced up the scale and the hammer landed at £9000, selling into Northern Ireland to Michelle Wright. He was by the homebred F1 Parkgatestone, which sold to Michael James and out of a ewe by D1 Parkgatestone. He had been used as a lamb, leaving 10 Mule gimmer lambs in the champion pen of 20 at Dumfries which sold for £130.
Top in the Hexham and Northern ring was a very powerful tup from the noted Edlingham flock run by James Herdman. Making the flock's top price to date was this son of F1 Midlock, the first son of E1 Hewgill offered at Hawes a couple of years back, when they paid £6500 for him. Used as a lamb he had three gimmer lambs in the Edlingham top pen sold at Hexham earlier this autumn. Taking this strong shearling home was John MacGregor from the Allanfauld flock, who shelled out £5000 for his services.
With such a strong commercial trade, Kelso will hopefully set off a good trade for the rest of the season, as buyers look to improve on the conformation and quality within their flock.
Gallery
Back to Archive