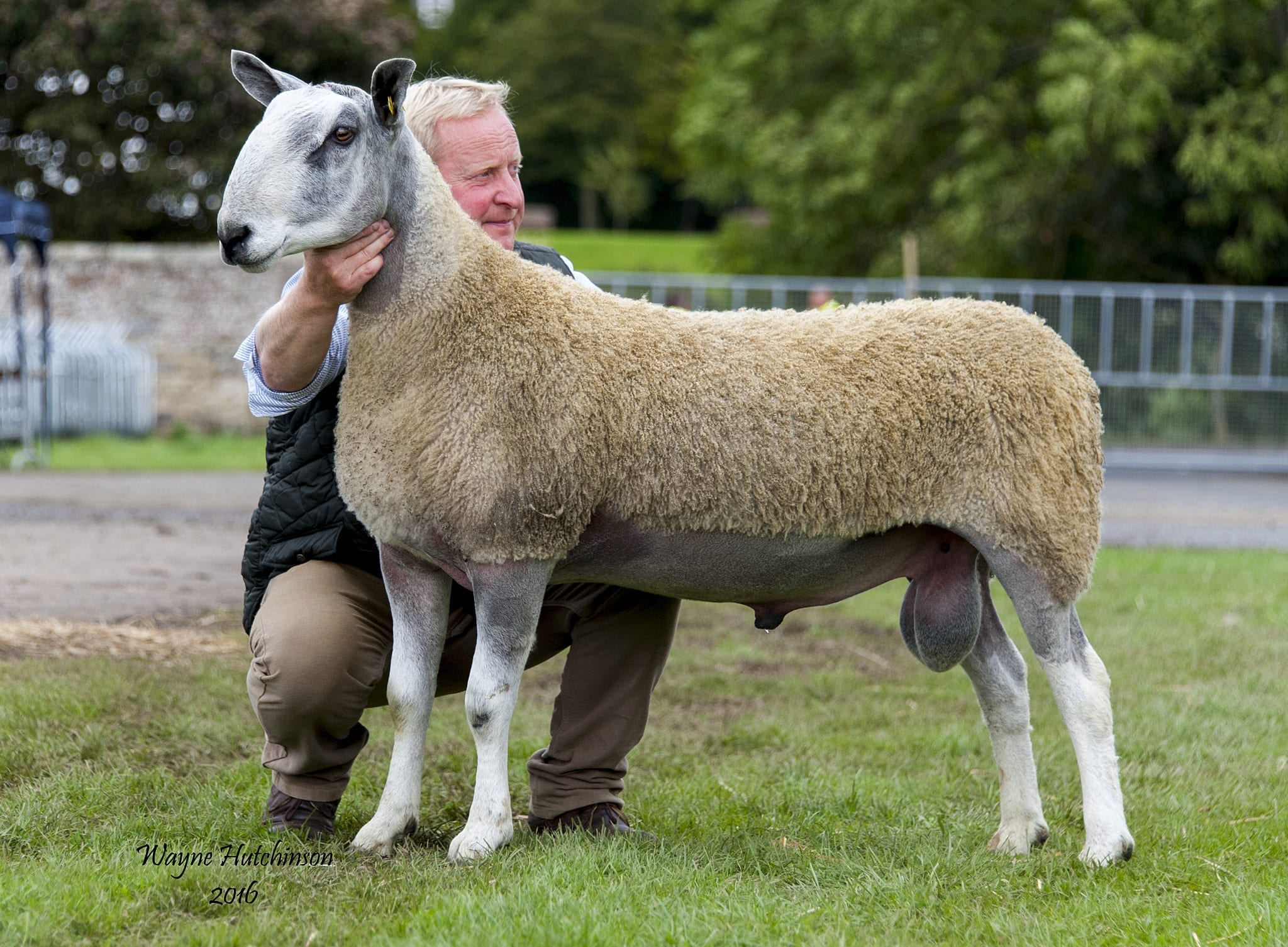 Kelso Ram Sale – Traditional Type
9th September 2016
Kelso
Mr Sandy Douglas, Dubh Glas
The start of the backend sales is always keenly awaited, and kicking off the sales is "The Big One" at Kelso, which saw over 5100 tups through the rings at the sale with buyers and sellers from all over the UK. Once again it was the Bluefaced Leicester section who provided the day's top trade, and saw a tremendous trade throughout the section, with 501 shearlings averaging £940.86, up a whopping £94 for 23 less sold and the lambs up £123 on the year for 26 sold. The breed grossing just shy of £500,000. As always it is mainly a day for buying strong powerful sheep, and again the tups forward didn't disappoint.
Over in the Hexham lines and the traditional types, Nicky Robinson, Cocklaw enjoyed a good trade, with his best shearling selling for £3200 and his pen seeing an average of £1050 for 15 sold. His pen leader, like so many of his shearlings forward, was by D3 Howlea which Nicky placed champion at Carlisle a couple of years ago and then backed his judgement by buying the old tup for 2000 gns from Elfyn Owen. The tup has done very well in the flock. His mother is a throwback to a long gone generation, with Nick getting hold of some G1 Linkins semen. He had seen a photo of the tup, registered in 1992, and his progeny in an old sale catalogue and as he was looking for some fresh bloodlines figured that he could do the trick, and he has done well. H12 Cocklaw sold in a two way split to Welsh breeders Ted and Daisy Williams from the Lower Down and Daisy flocks.
Champion in the traditional section went to the Kirkstead flock from Alan McClymont, with a long, strong shearling bred by M/s Adams, Glamis, which earlier in the season was first at the Highland and Reserve Male Champion in the traditional class. He is by a £2000 F1 Kirkstead tup out of a ewe by E3 Middle Dukesfield. It sold for £2500 to Stuart Barclay, Hareston. The Kirkstead flock enjoyed a great trade, averaging £1278 for 10 tups sold.
Trade was strong for good tups, with the auctioneers commenting that good tups were easy to sell, with lots of demand and a packed ringside, so this bodes well for the sale season ahead.
Gallery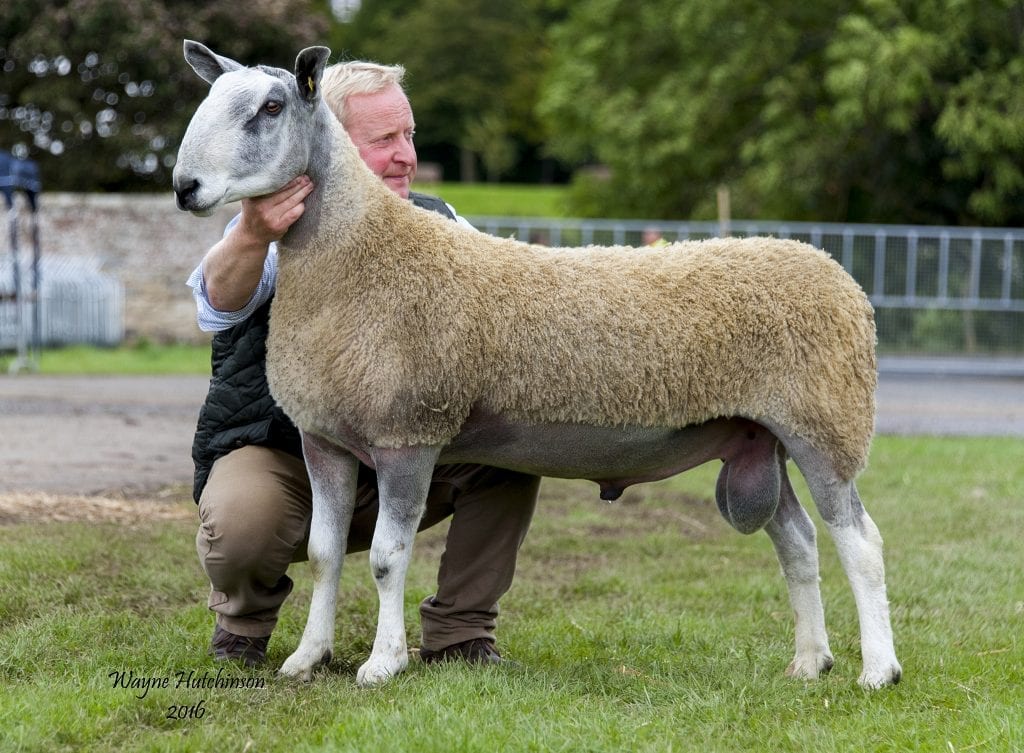 H14 Kirkstead - Champion Traditional - 2500gns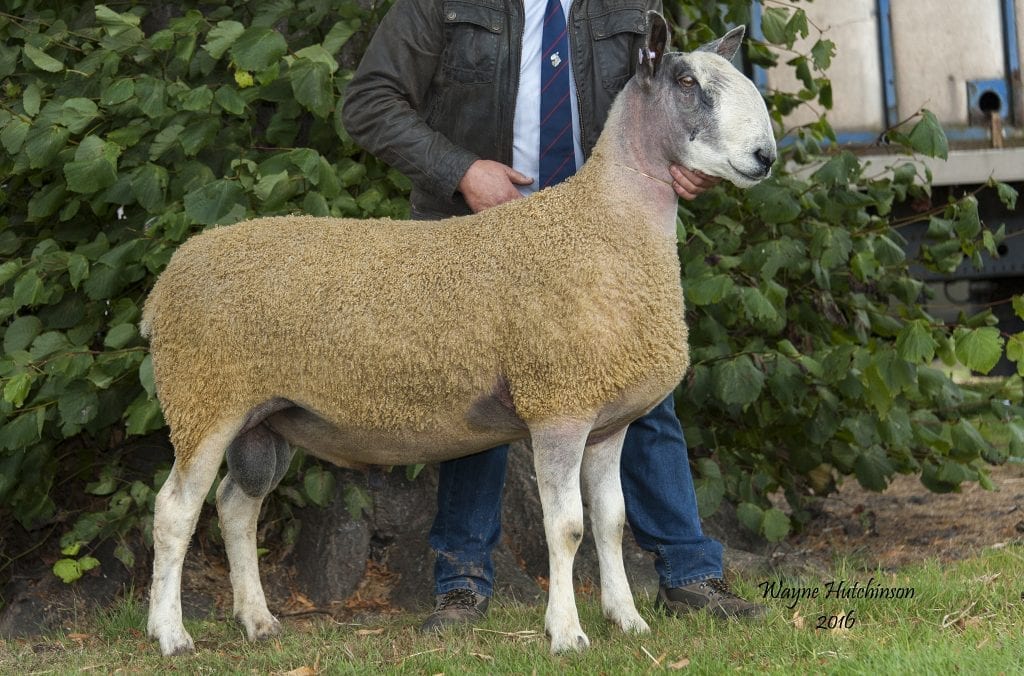 H12 Cocklaw - 3200gns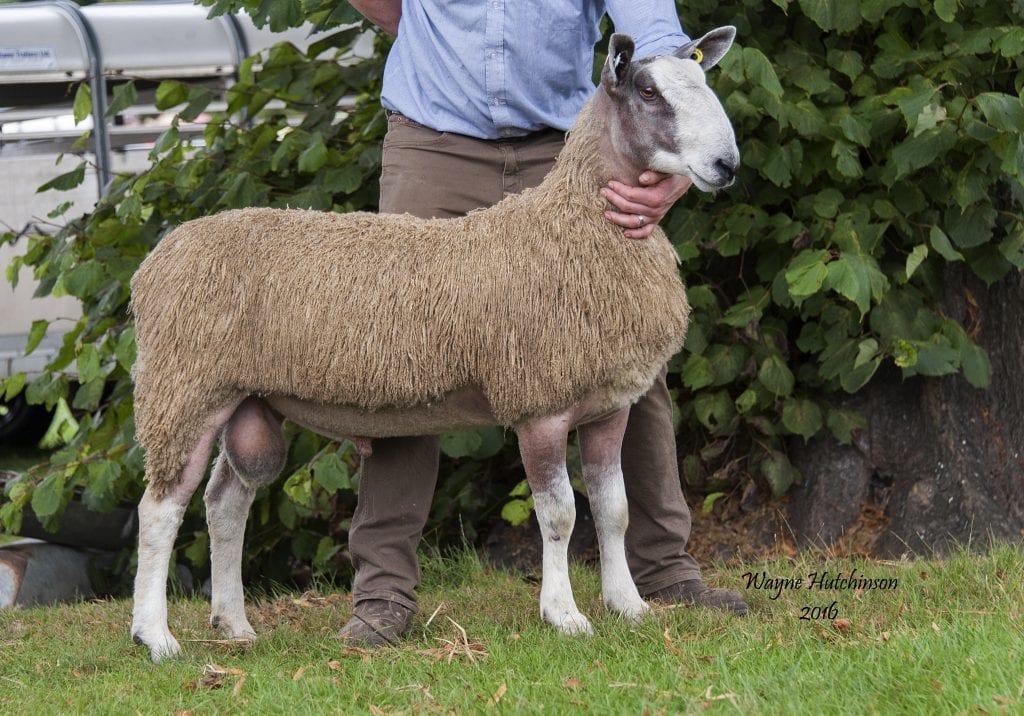 J8 Auchry - 1st prize Traditional Lamb
Back to Archive