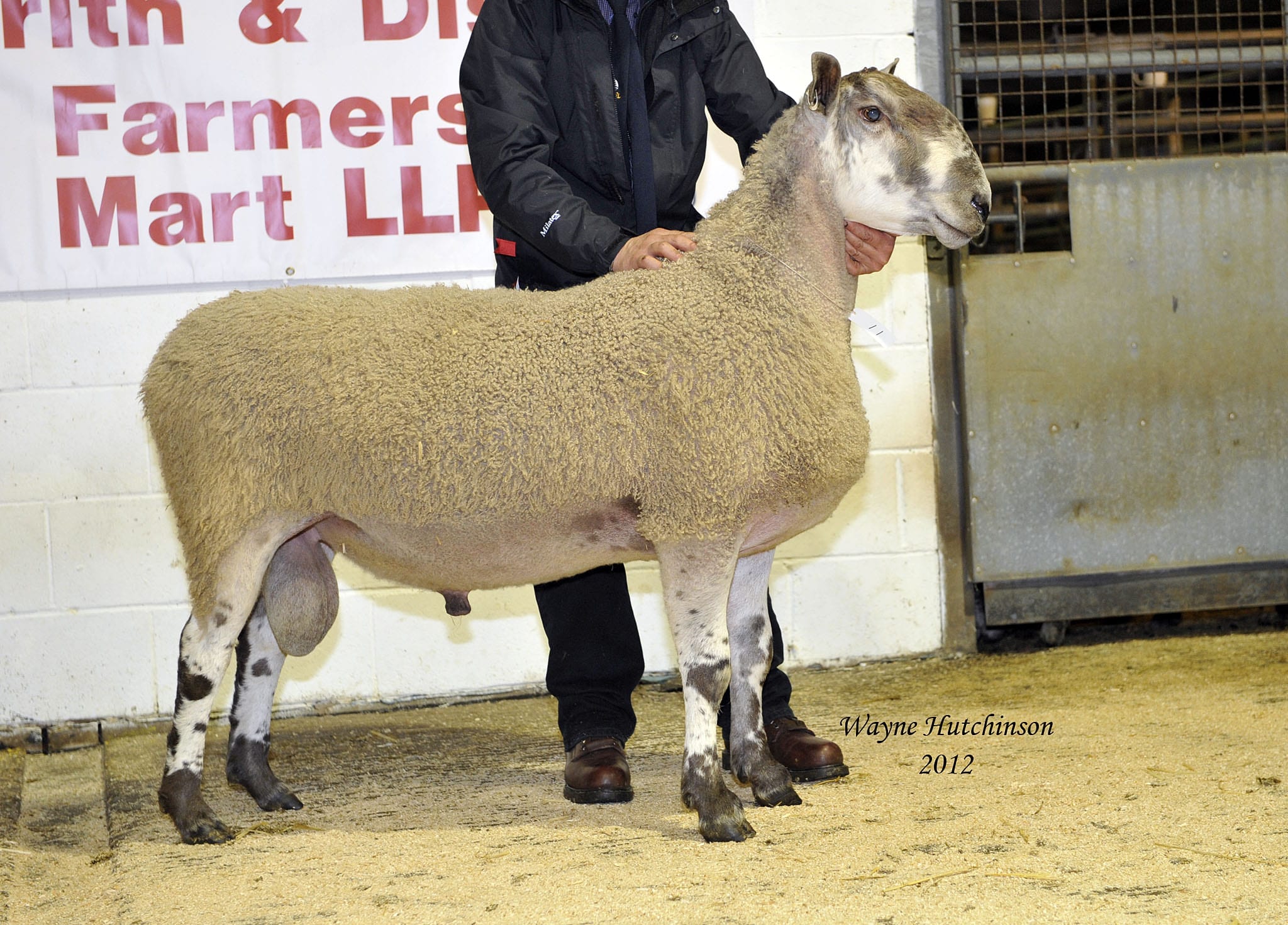 Penrith Ram & Female Sale
11th October 2012
Mr P Dawson, Kentmere
Penrith Auction enjoyed a good trade at their 9th annual sale for Bluefaced Leicesters with an evening sale following the auction marts draft ewe sale. There was a packed ringside and buyers dug deep into their pockets for some good sheep on show. With a little time this sale has real potential to develop into something special.
It was one of the breeds high fliers which took centre stage as the Hewgill flock from Messrs Lord, Stainmore took both the champion and reserve champion tickets at the show, as well as making the top price with another sheep. The top price was for a shearling which had been used by Mark Curr, Bowerdale last autumn as a lamb, after the Lords loaned it to them, and left him with some much admired Mule gimmers. Bidding was brisk, with the Curr's chasing hard to try and bring him back to their flock, they were undone however by Messrs Ireland, Stackhow Hall, who took the shearling in an £8000 deal.
The Currs were back in the bidding when the shearlings full brother came into the ring later in the tup lamb section, where this time they managed to capture the bloodlines they were after, with the inevitable B41 Hewgill over a V41 Hewgill ewe. This time they shelled out £4000, and so had money to spare buying the reserve champion too from the same pen, by the B41 Hewgill, but just to add a bit of spice, out of Z14 Hewgill's full sister, by the V45 Hewgill. This strong lamb came in at £3000.
Messrs Iveson, Hole House paid £4000 for another lamb out of the Lords pen, same crossing bloodlines running through him. The champion on the night was a massive two shear from Hewgill who has performed well for the Lords. By the Z14 and out of a ewe by R1 Lunesdale, he had lambs in the Lords top pen of Mules at both Penrith and Kirkby Stephen and also in their second pen at Hawes. He was taken home by Richard Hutchinson, Kirkby Redgate, and Paul Brown, Oak House, Ravenstonedale for £3000.
Bluefaced Leicester Shearling & Aged  Rams:  £8000, £3000, £1400 Hewgill: £1200, £1000 Waterside House; £1100 Croftstyle; £750 Fog Close.
Bluefaced Leicester Ram Lambs: £4000 (2), £3000, £2000 Hewgill;  £1200, £1000 Kirkby Redgate; £1200 Wythop Hall; £1000 Laund Farm; £800 Fog Close; £800 (3), £600, £500 Waterside House; £600 (2) Howgill Grange;  £500 Croftstyle.
Gallery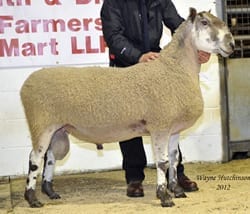 Overall Champion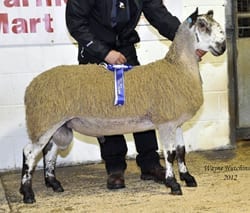 E15 Hewgill - Res Champion - £3000sire; B41 HewgillD. Sire V45 Hewgill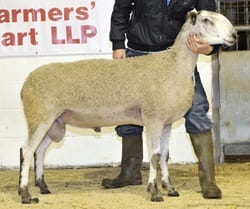 D15 Hewgill - £8000sire B41D Sire - Z41 Hewgill
Back to Archive