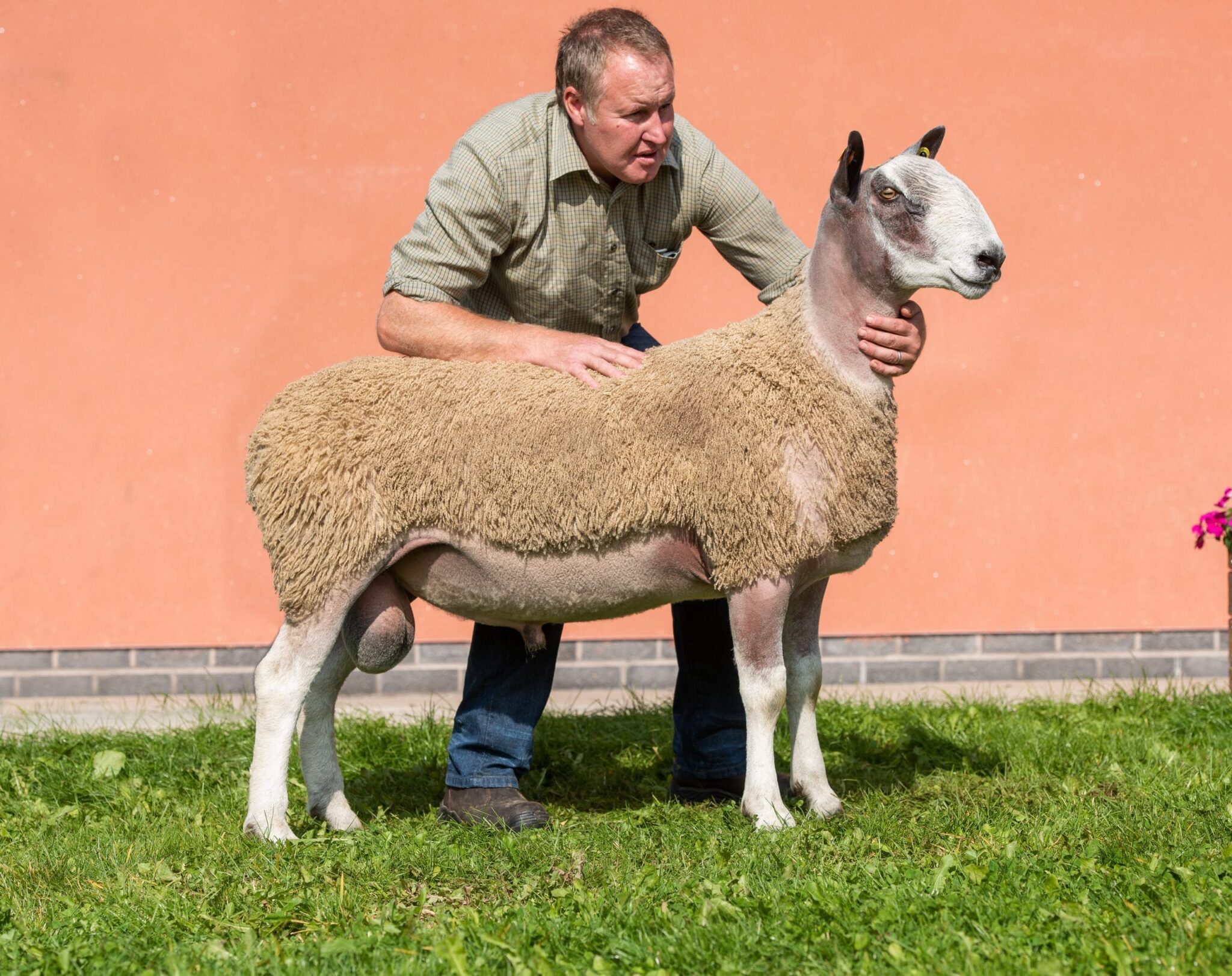 Ruthin
19th September 2020
Ruthin
Shearlings & Aged Rams
Topping this section and top price on the day was a shearling ram from D Roberts & Son, Trofarth, he was bred by H W Thomas, Gro 4633/M027, sired by Fairview 4609/J005 he was cashed in for 1280gns bought by G Pritchard, Llannefydd, Denbigh.  The Roberts family also had the second top price of the day this time with a homebred shearling ram 4394/M008 sired by Gro 4633/L009 and out of a homebred ewe 4394/G021 he was sold for 900gns to the same buyer.
Miss E Williams, Gwytherin followed closely with another couple of homebred shearling rams 3077/M005 and M006 both sired by 3543/K005 Gornal selling at 820gns and 750gns respectively.
Aged Rams
Jacqui McLeod, Wanstead cashed in her stock ram 2963/L001 Robleston who was a substitute entry, he was first in his class at the Royal Welsh Show as a lamb and has bred show winners for the flock he was cashed at 780gns.
Ram Lambs
With only a small selection of ram lambs forward it was Elfyn Owen, Cernyw who produced the top price in this section with a home bred performance recorded lamb with an index of 128 – 1070/N018 sired by Burndale 65/G001 out of a homebred ewe sired by Cernyw Gladiator 1070/G001 selling at 650gns, with another 1070/N011 by the same sire selling at 500gns.  D Roberts & Son, Trofarth sold their homebred ram lamb 4394/N001 sired by home bred ram 4394/M008 for 480gns. The top price Crossing ram lamb was brought out by Gareth Roberts Myfyrian X, who was sired by the clean marking homebred tup M014 sired by Glenlaugh L001 selling at 450gns.
Females
Gimmers sold to 220gns from E H Owen Tyrnog this was for a homebred gimmer 3519/M019 sired by Craig Yr Orsedd 3363/H004 and H D Gruffydd, Caereini who sold homebred gimmer 4374/M004 sired by Craig Yr Orsedd 3363/J035 also for the same money.
Averages
Overall Average – £466.10
Shearlings – 24 sold – £517.56
Ram Lambs – 15 sold – £388.50
Gallery
Back to Archive