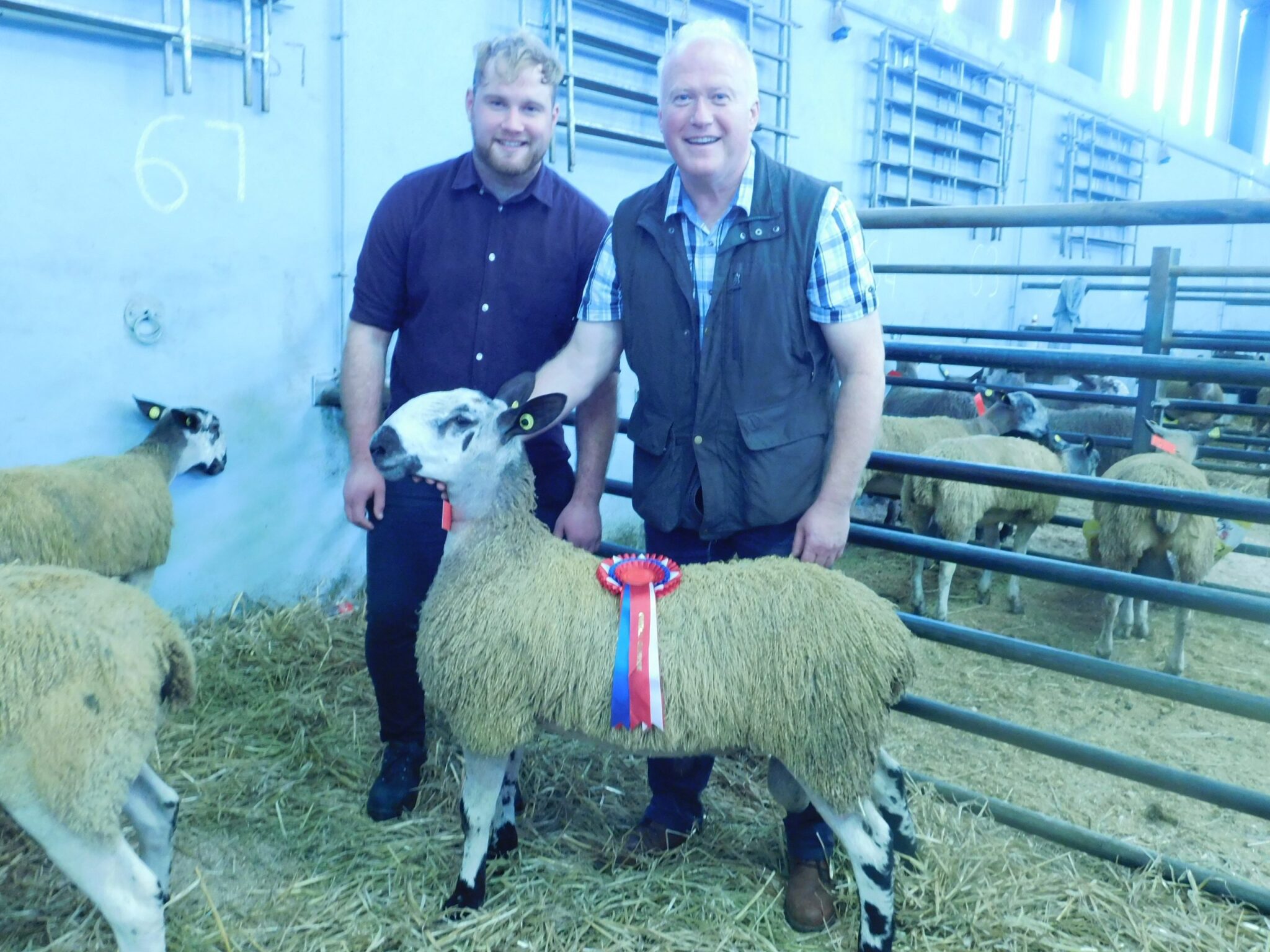 South of Ireland – Second Sale Ballybofey & Stranorlar
25th September 2021
Ballybofey & Stranorlar
Dominic McCrystal, Drummuck
Ballybofey & Stranorlar Sale Report.
On Saturday the 25th September the 2nd annual sale took place at Ballybofey & Stranorlar Mart with an increased entry of sheep on the year.  The presale show was judged by Dominic McCrystal of the Drummuck Flock in Derry.  He awarded champion of the show to Kieran & Patrick McGrath's Caoramor Flock to their P009 ram lamb bred by N009 Holmview.  This lamb had a lot of interest for his clean white colours and overall presence and went on to sell for the top price of the day and a top price for the centre of €1750 to Allistair Lyttle of the Rosefield Flock.  The Caoramor Flock also sold a brace of ram lambs over €1000 both bred by M1 Hillvale, Farden Popeye Son, P007 to €1040 and P008 to €1020.  The Caoramor Flock's N019 year old ram bred by L012 Holmview sold for €1020.
Reserve Champion went to the second placed ram lamb from Paul Sammon's Firmount Flock, his P037 lamb bred by N001 Ora View, this lamb again had clean white colours and sold for €1500.  The Firmount Flocks 2nd lamb into the ring P033 by N001 Drummuck sold to €980.
Other leading prices saw the 3rd prize ram lamb exhibited by John & Martin Mc Cafferty's Trusk Flock, P003 bred by N045 Lakeview sell to €980 with another lamb from this flock P007 bred by K007 Steel also selling to €980.
Again an almost full clearance was seen at the sale with Year Old rams levelling at €664 and Ram lambs levelling at €643.
Gallery
Back to Archive