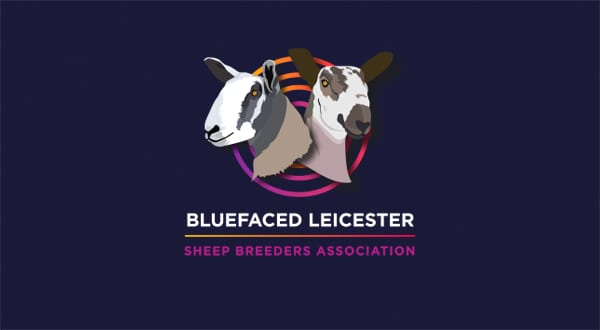 Royal Welsh Show
22nd - 25th July 2013
Builth Wells
Mr J Mason, Oddacres
2013 Royal Welsh Show
It was a case of deja vu at the Royal Welsh Show. Once again blue skies and sunshine dominated the week, and in the Bluefaced Leicester lines, John Mason, Oddacres, came to the same conclusion as last year's judge, placing Michael James three shear ewe overall champion, completing a very special back to back championship. This stylish ewe, by B1 Duhonw, has done well to do what she has done, as she has been rearing three lambs until last week, showing that quality can also work!
Reflecting last year's judging in the male section, it was once again Phil May's home bred aged tup which was collecting the plaudits. This powerful, well made ram is by a Westow sire and out of a ewe by a Mossvale tup. He has been used in Phils own flock, and is producing the goods, with his tup lamb taking the top spot in the lamb classes.
There was a good show overall, with plenty of quality in the ranks to provide a great show for the public and competitors. Judge John Mason was impressed with the sheep in front of him, and credit must go to all for such a great show.
Aged Ram
| Placing | Class | Exhibitor | Flock Name |
| --- | --- | --- | --- |
| 1st | Aged Ram | D P May | Derwenlas |
| 2nd | Aged Ram | E Owen | Cernyw |
| 3rd | Aged Ram | D G I T & M E Jones | Goyalltywi |
Shearling Ram
| Placing | Class | Exhibitor | Flock Name |
| --- | --- | --- | --- |
| 1st | Shearling Ram | S Abberley | Old Hemley |
| 2nd | Shearling Ram | D P May | Derwenlas |
| 3rd | Shearling Ram | R W Howatson | Clwyd |
Ram Lamb
| Placing | Class | Exhibitor | Flock Name |
| --- | --- | --- | --- |
| 1st | Ram Lamb | D P May | Derwenlas |
| 2nd | Ram Lamb | R G & R A Jones & Son | Robleston |
| 3rd | Ram Lamb | E Owen | Cernyw |
Ewe Two Shear or Over
| Placing | Class | Exhibitor | Flock Name |
| --- | --- | --- | --- |
| 1st | Ewe Two Shear or Over | M James | Duhonw |
| 2nd | Ewe Two Shear or Over | M James | Duhonw |
| 3rd | Ewe Two Shear or Over | S Abberley | Old Hemley |
Shearling Ewe
| Placing | Class | Exhibitor | Flock Name |
| --- | --- | --- | --- |
| 1st | Shearling Ewe | T Harris | Bonvilston |
| 2nd | Shearling Ewe | S Abberley | Old Hemley |
| 3rd | Shearling Ewe | E Owen | Cernyw |
Ewe Lamb
| Placing | Class | Exhibitor | Flock Name |
| --- | --- | --- | --- |
| 1st | Ewe Lamb | D G I T & M E Jones | Goyalltywi |
| 2nd | Ewe Lamb | M James | Duhonw |
| 3rd | Ewe Lamb | M James | Duhonw |
Group of Three
| Placing | Class | Exhibitor | Flock Name |
| --- | --- | --- | --- |
| 1st | Group of Three | S Abberley | Old Hemley |
| 2nd | Group of Three | E Owen | Cernyw |
Bluefaced Champions
| Category | Exhibitor | Type |
| --- | --- | --- |
| Breed Champion & Female Champion | M James | Ewe Two Shear or Over |
| Res. Champion & Male Champion | D P May | Aged Ram |
| Res. Female Champion | T Harris | Shearling Ewe |
| Res. Male Champion | S Abberley | Shearling Ram |
Back to Archive